Wuzhong CBD
Verically connected multi-level city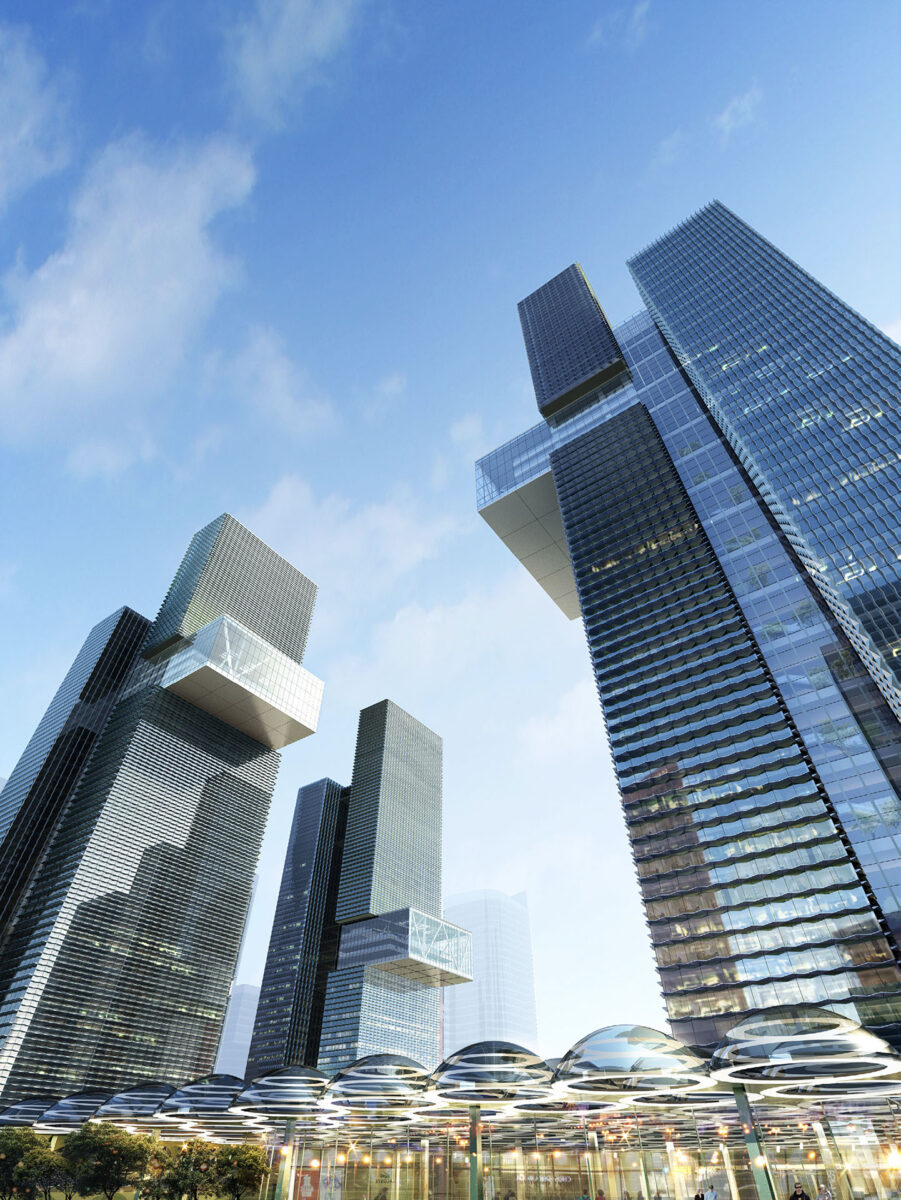 Wuzhong is the centre of a rich agricultural and natural environment, attractive to new businesses, providing a high-quality working lifestyle for their staff.
The multi-layered city concept integrates public spaces horizontally and vertically, allowing people to move freely from the mass transit metro system activating commercial functions and public networks.
Cantilevered mid level floors in the four central towers form an urban canopy like trees within a forest or clouds in the sky.
A multi-layered city concept aims to integrate public spaces horizontally and vertically throughout large mixed-use developments.
Like traditional Chinese paintings the tower forms incorporate mountains, small buildings and frame public spaces along vertical and horizontal pathways, highlighting a village in the sky concept.