As a member of the Barangaroo Design Excellence Review Panel over the past two years, I have seen the evolution of this visionary scheme, folded into the reconstructed landscape of Miller's Point in a dramatic series of voids, light shafts and entrance ways…
Professor James Weirick
UNSW
JPW in association with PWP Landscape Architecture were appointed lead consultant for the Barangaroo Headland Park, which forms the northern third of Sydney's Barangaroo Precinct transformation from its previous working harbour front.
"At the start of the project we asked ourselves 'why and is it possible to re-create a naturalistic headland?'… Barangaroo Reserve had to be much more than just a veneer of sandstone and vegetation."
The true challenge lay in seeing nature as a complex and dynamic equilibrium. In understanding this balance, there is much to learn from our indigenous heritage and of living with the land than simply upon it.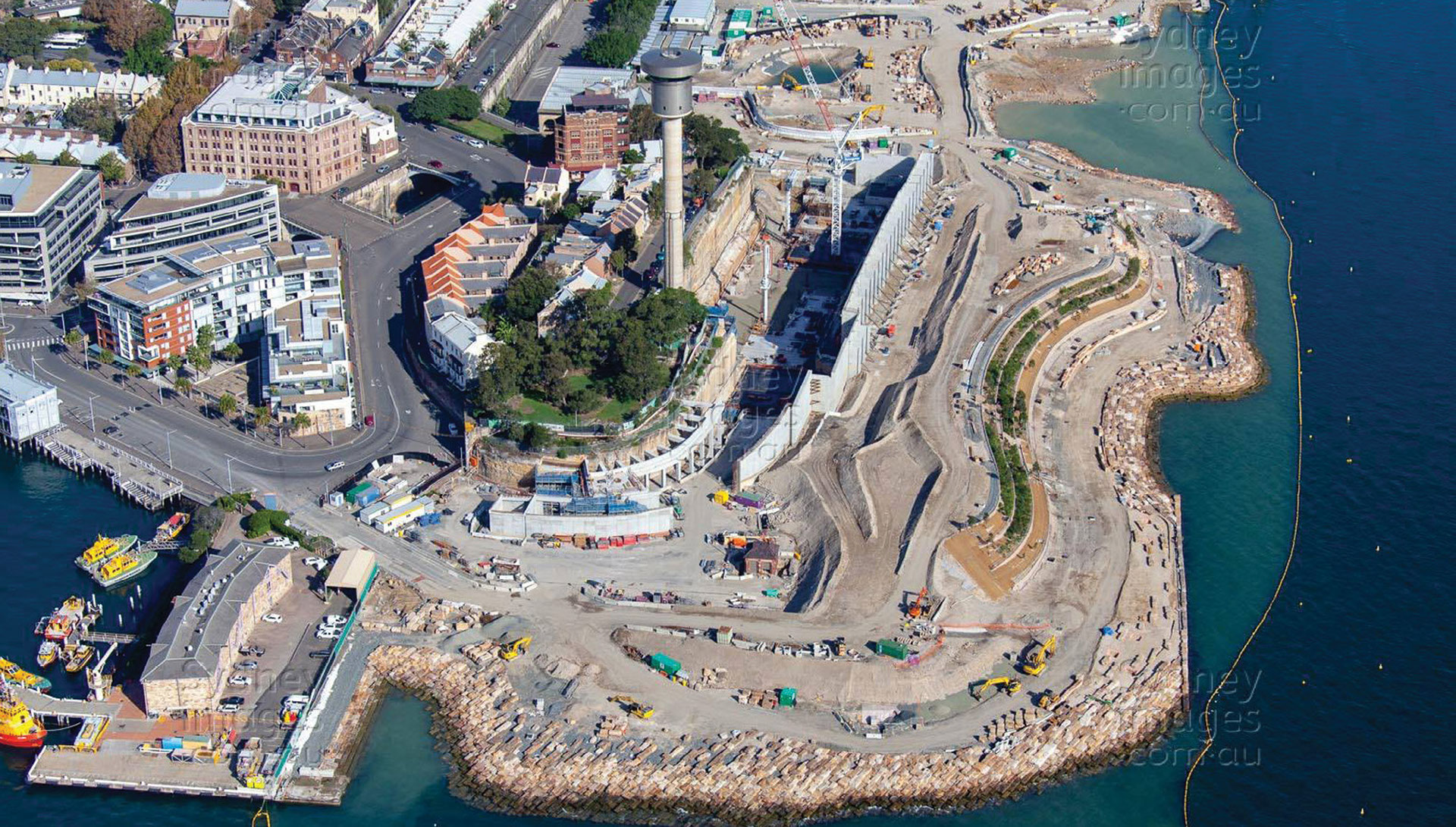 Civic Transformation
The design drew inspiration from the natural headlands of Sydney Harbour in its characteristic sandstone landform and endemic vegetation.
The reconstructed foreshore is made from large sandstone blocks excavated on site. We used every opportunity to evoke spatial and sensory sense of place – bringing together ecology and culture, the natural and built environment.
It is a new headland where nature and culture are entwined, where the park outside is just as much part of the cultural space inside. These spaces, from rockpools to grassy open spaces and the hidden cavern within has quickly become a much-loved part of Sydney.
There has been extensive consultation with the arts community and the general community on the future use of the cultural facility, which together with its superb landscape setting, stands as the finest proposal for public works in Sydney since the Opera House.
Professor James Weirick
UNSW
ALIA NSW President's Award 2015
AILA NSW Award for Parks and Open Space 2016
AILA National Award for Parks and Open Space 2016
American Architecture Prize, Winner Landscape Architecture 2017
Australian Engineering Excellence Awards, President's Award 2016
World Architecture News Award, Winner Waterfront 2015