Secure Art Store
Protecting collections for future generations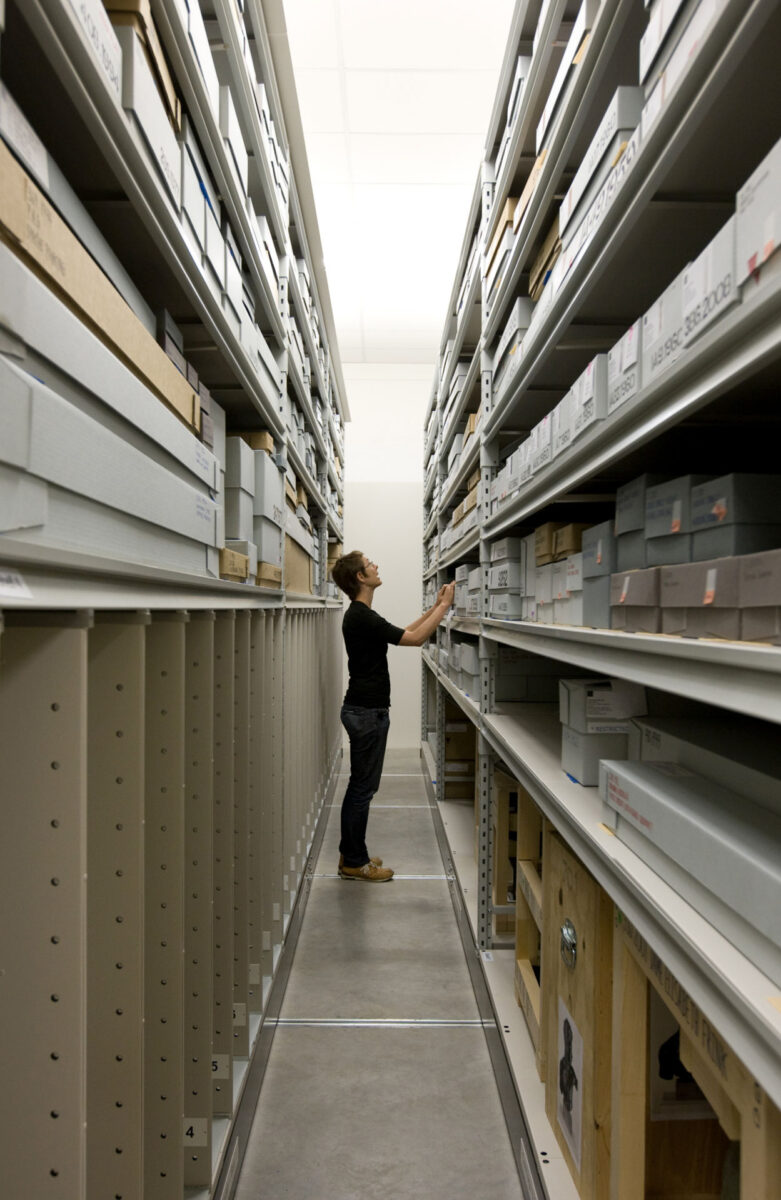 The $18M secure art storage facility is a critical part of the AGNSW's long term masterplan. 
The two storey building provides more than 5,000 square metres of close controlled conditioned space for collection material together with workshops, conservation labs and photography studios. The building is equipped with a secure, climate-controlled loading dock.
The building houses more than 10,000 objects including paintings, sculpture and photographs in specially made racks, cabinets, compactus and open storage areas.
The Art Gallery collection store is recognised as the best art store in the country and has been acknowledged as such by international colleagues.
Anne Flanagan
Deputy Director, AGNSW
A photography studio, with finishes and lighting matching the galleries in the main gallery building, supports archival recording, exhibition planning and collection management.
Climate-controlled transit stores simplify reciept and dispatch of artefacts from the main gallery building or other institutions across Australia and around the world.
JPW worked closely with the Project Control Group and consultants to ensure the best outcome. We are very proud of the building, the collection is stored efficiently and the staff enjoy working there.
Anne Flanagan
Deputy Director, AGNSW
Deciding to move a collection offsite is a complex and deeply felt decision by a cultural institution. JPW shared the detailed planning with Gallery staff, particularly the registration and building services staff. They engage with a project team to understand the brief and find the best possible outcome.
Anne Flanagan
Deputy Director, AGNSW