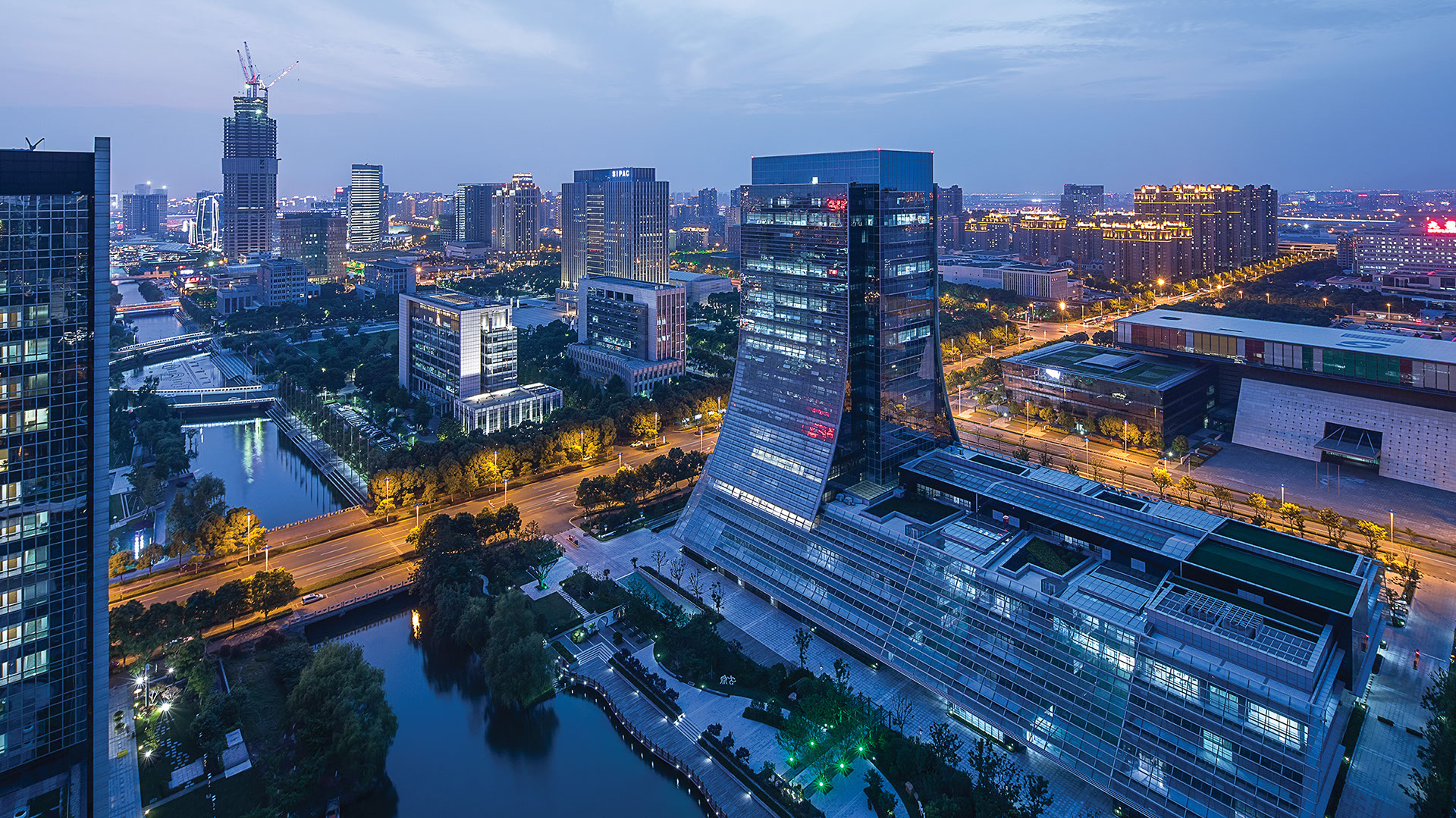 China Mobile
An Engaging Workplace
China Mobile is a new global telecommunications centre for one of the world's largest mobile service providers. The design draws on the philosophy that active and engaged staff are key to maintaining leadership within this rapidly expanding industry.
At the heart of the project is a 4 storey podium proposed as a 'think tank' within the complex. Unique to this cultural context, it is open to the public in an effort to foster research and collaboration through shared facilities and exhibitions.
The surrounding open plan work spaces are connected to full height courtyard atriums where recreational activities such as badminton are encouraged. To further promote staff well-being and interaction , landscaped balconies along the north and south facades extend from the work areas to provide naturally day-lit breakout spaces.
The sophisticated building expression, combined with the range of progressive workplace initiatives has created a vibrant centre based on the company's philosophy that active and engaged staff maintains leadership within this expanding industry. The jury were impressed with the Architects' ability to achieve the quality of this imposing development within the difficulties of distance and process.
2016 International Chapter Architecture Awards Jury
Jury Chairman Bob Nation
2016 Winner, International Chapter Award for Commercial Architecture
AIA International Architecture Awards