Overseas Passenger Terminal Upgrade
Constructed in 1960, the terminal was historically a 'pinch-point' along the Sydney Harbour Foreshore walk. Successive renovations have substantially improved the quality of the precinct public domain; so, the challenge for this project was to improve and protect this civic legacy whilst doubling the processing capacity to 10,000 passengers per day and 300 ships per year. The design solution redefines the public forecourt and improves connectivity to upper public decks. A generous new entry and public hall reveal the dramatic scale of the original interior and go beyond the original function to double as a multi-purpose venue; and new elements are carefully inserted to double the terminal's capacity and improve its operational efficiency.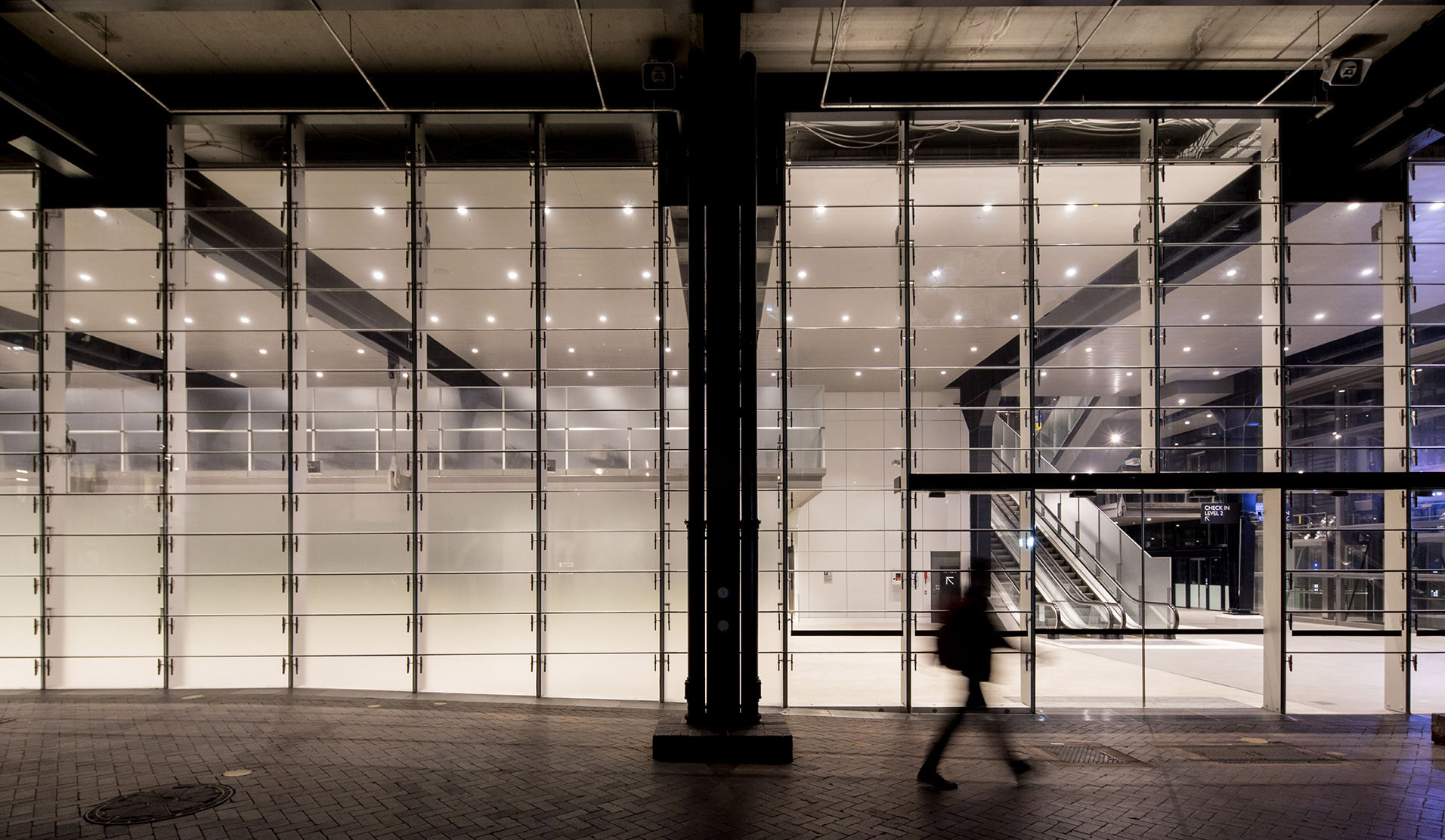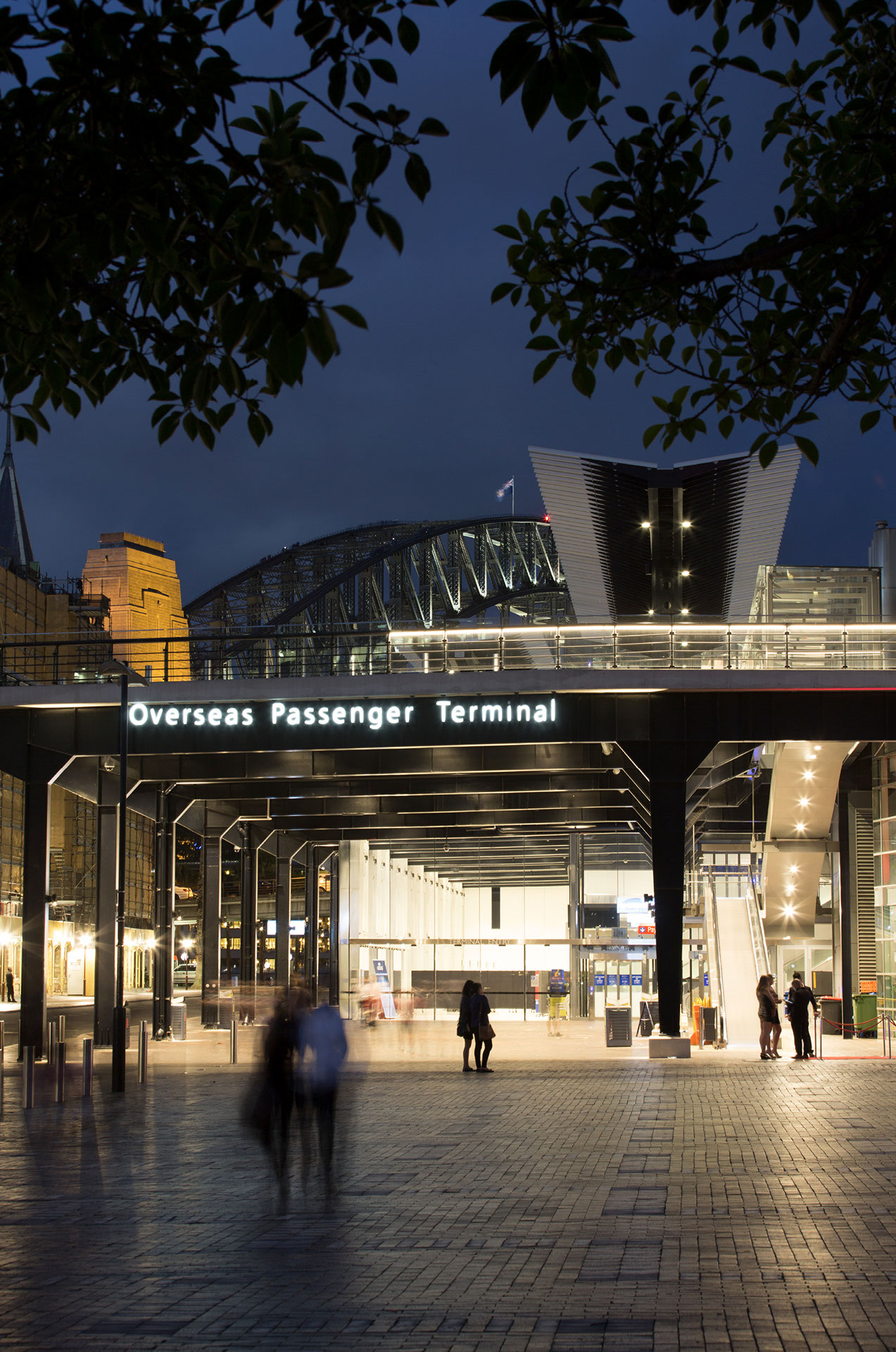 The upgrade works have resolved complex operational requirements in a manner that has delivered something beyond the original brief.  The result is a new, multipurpose venue suitable for uses beyond cruise operations. It has already exceeded the client's expectations by becoming a popular venue, regularly hosting a diverse range of public events from festivals to fashion parades.
A detailed study of customs, quarantine, provisioning, passenger-flow and baggage staff logistics enabled a reduction in brief area which helped free up the interior volume and declutter the public forecourt.
2016
Commendation, Public Architecture
NSW Architecture Awards