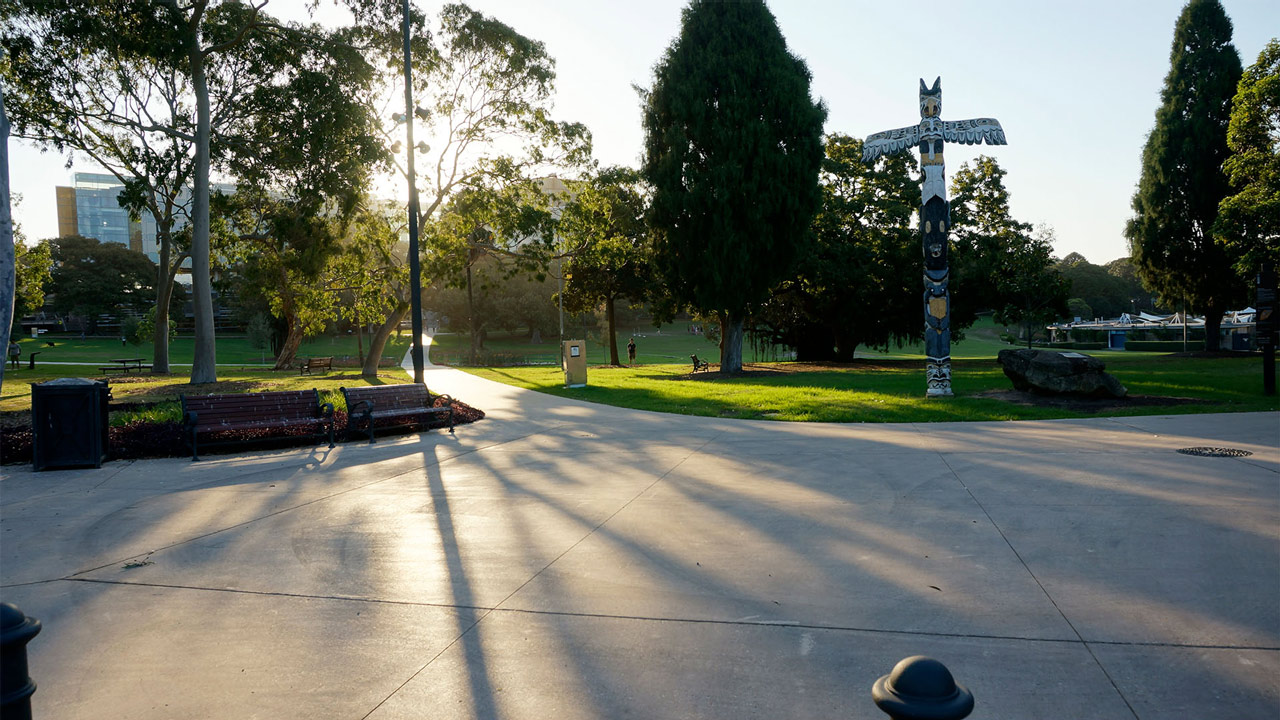 12 June 2018
Victoria Park is fully open to the public
Victoria Park is one of inner Sydney's most important and historic parks.
The primary objective of the City of Sydney's Victoria Park Improvement Project was to upgrade the amenity of the park by identifying a range of improvements that respond to contemporary community needs yet complement the existing and historic character of the place.
Reopened in early 2018, the improvements include upgrades to the path network, new activity nodes with netball and Ping-Pong areas, a new connection to the University of Sydney, new BBQ and seating areas and modifications to the lake to improve water quality and expand urban habitats.
New bio-retention and reed bed systems within Lake Northam, developed in conjunction with Alluvium and Warren Smith & Partners, treat stormwater entering the lake from the surrounding catchment, to greatly improve water quality.