The White Bay Cruise Terminal
The White Bay Cruise Terminal is a new cruise facility located in Sydney Harbour, to serve Australia's rapidly expanding leisure cruise industry. The design features a contemporary roof canopy draped from a historically significant gantry crane structure. The structure has been retained as a memory of the site's previous use as a home port for the world's first regular international containerized shipping service, commencing in the late 1960's.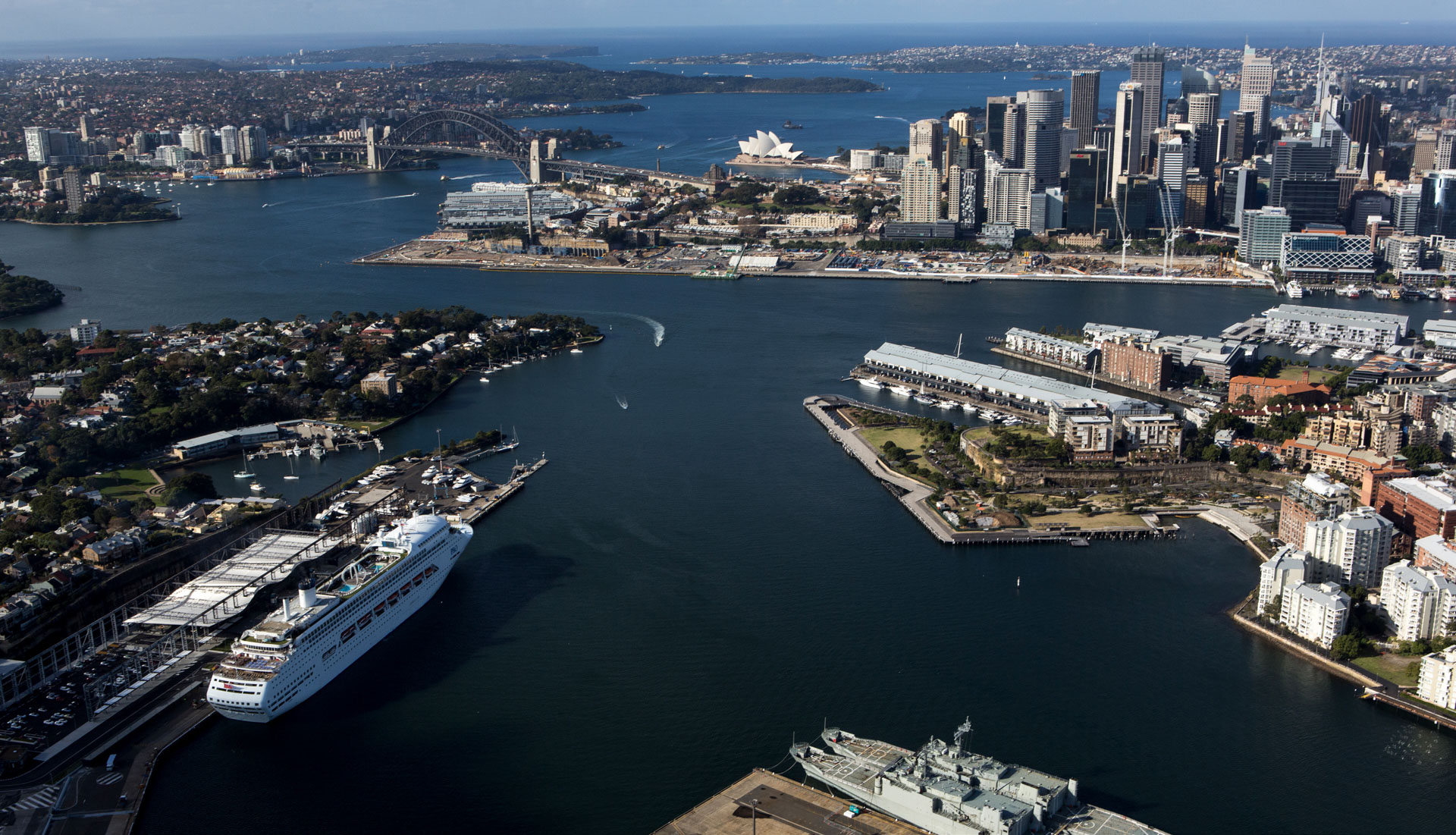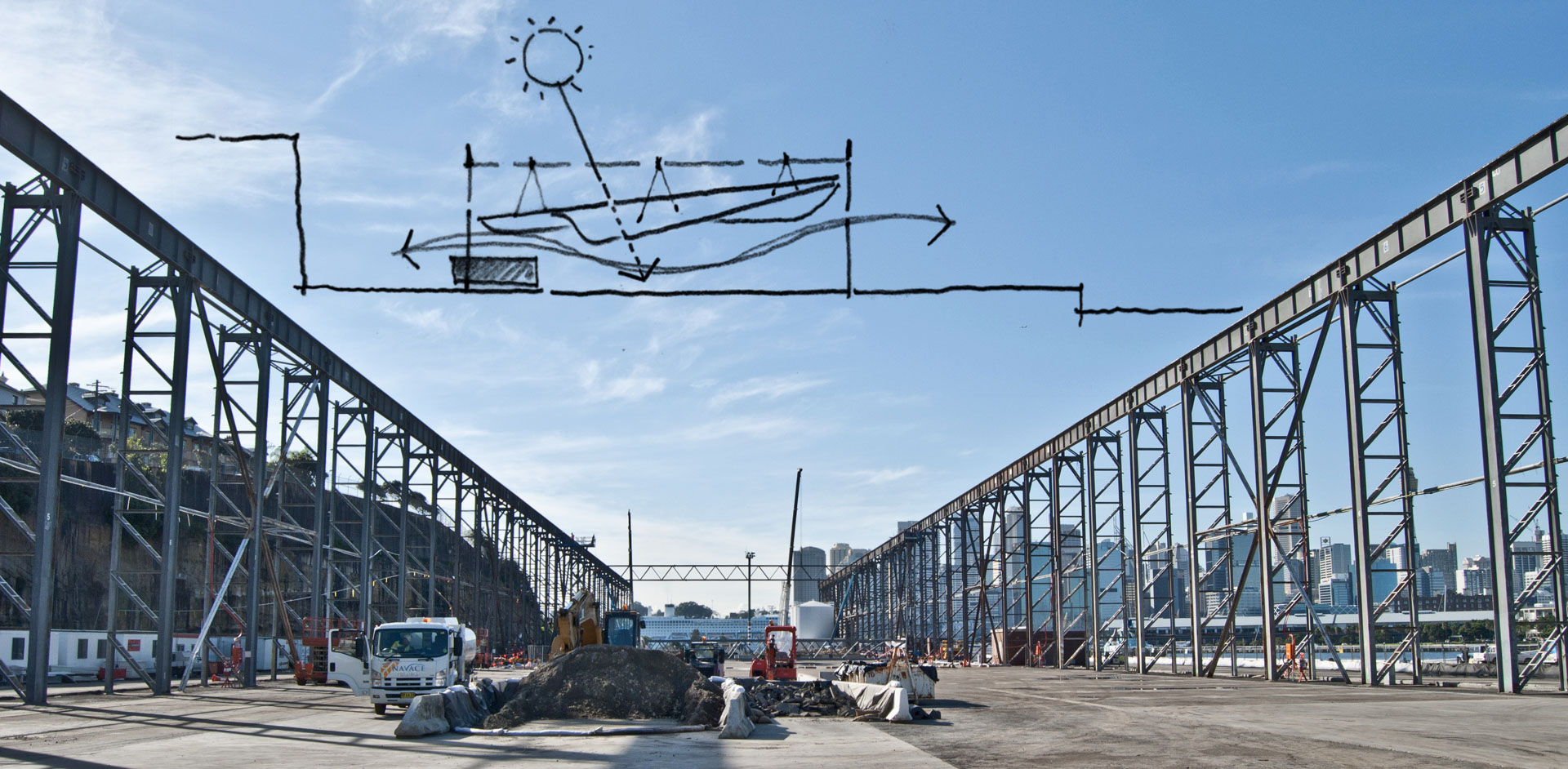 As a large-span structure, the project required innovative design solutions to meet a wide range of economic and quality objectives.  The re-use of existing port assets, such as the structure, made sound commercial sense and is aligned with the clients sustainability and heritage objectives.  The space can comfortably operate under natural light and ventilation; and an innovative passive smoke exhaust system avoids an extensive plant which is normally required for large exhibition spaces.
As an active, vibrant and integral part of the city's maritime identity, the White Bay Cruise Terminal represents a new chapter in the evolving use of this place and has opened up the port to the public for the first time in half a century.  The resulting spatial sequence creates a memorable and unique experience for cruise visitors.  As an exciting venue for public and private events, the White Bay Cruise Terminal is a welcome and valuable addition to Sydney's public infrastructure.

This is a stunning example of an inside-out shed, where the new roof curves up to allow views of Sydney's two great bridges and the broader city skyline. The re-use of the existing steel skeleton, left behind from an industrial gantry crane, becomes a clever architectural device to frame the new spaces within.
Rachael Bernstone
Steel Profile, Issue 116
This project is a compelling model for the intelligent re-use of an existing building .
Jury Citation
NSW Architecture Awards 2014
2013
Overall Winner, Transport Category
Highly Commended, Interior Transport Category
World Architecture Festival Awards
2014
International Architecture Award, Chicago Athenaeum & European Centre for Architecture
Harry Seidler Award for Commercial Architecture
COLORBOND Award for Steel Architecture
AIA National Architecture Awards
Overall Winner, Public Architecture
Winner, Sustainable Architecture
COLORBOND Award for Steel Architecture
NSW Architecture Awards, White Bay Cruise Terminal