Park Lane Block 5A, Central Park Sydney
Part of the ambitious urban regeneration project of Central Park with a masterplan that establishes a high yielding density offset with an expectation of quality public realm; Park Lane is the principle building that defines and forms the new village green; the precinct's sense of place, identity and character; and, mediates the new high rise towers within the existing scale and character of Chippendale.
Within its master plan envelope of 8 storey's and 100m length; Park Lane is designed as a permeable building to create a fine grained network of quality neighbourhood space that link into the adjacent communities of Chippendale and beyond to Broadway, UTS and the transport hub of Central.
Every aspect is intelligently considered and very well resolved: the detailed glass facades, the openness of the lobbies with views to the park or lane, the sense of space and light within the apartments, the simple but elegant lobbies and the variety of intimate open-air resident recreation spaces on mid-levels and roof tops, including small gardens and spa areas.
Jury Citation
UDIA NSW Meriton Awards for Excellence 2015
The location offers a rare opportunity for city apartment living with direct frontage and west facing views over a very active urban park . The challenge was twofold; to maximise the park view whilst maintaining privacy and thermal comfort for the occupant; and, to present a controlled and beautiful facade that acts as a 'backdrop' to the park, devoid of the usual 'detritus of living' that typically gathers on balconies.
The facade solution features a uniquely coloured and patterned glass that refracts light as a sophisticated and dynamic play of organic patterns, further articulated by arrays of sliding balcony screens that offer individual residents control of their privacy, climate and acoustics, promoting year-round active use of their loggia space.
Contemporary materials and detailing refer to and reflect the adjoining heritage buildings to promote an integrated precinct of new and old; maintain continuity with the precincts history; and a relationship to the adjoining Chippendale and Blackfriars neighbourhoods.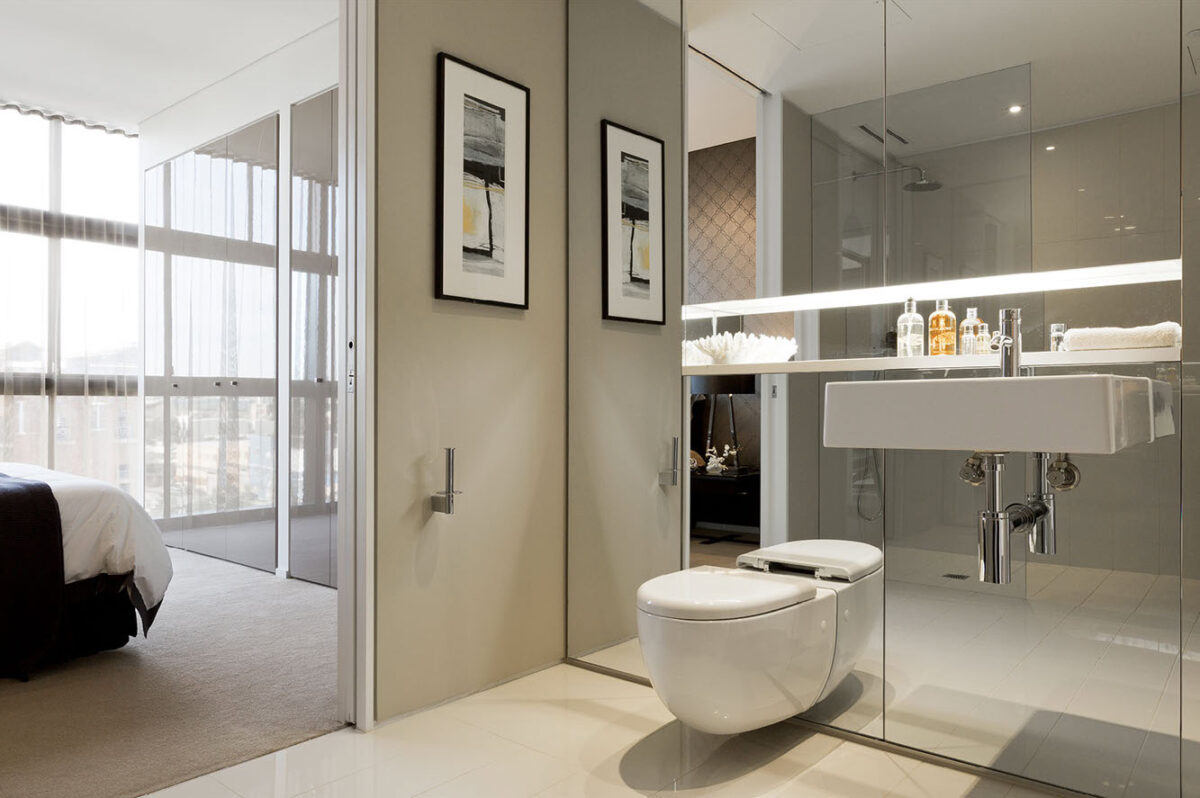 It does not get much denser than this….. the result is a highly liveable community-friendly development.
UDIA Jury Citation
UDIA NSW Meriton Awards for Excellence 2015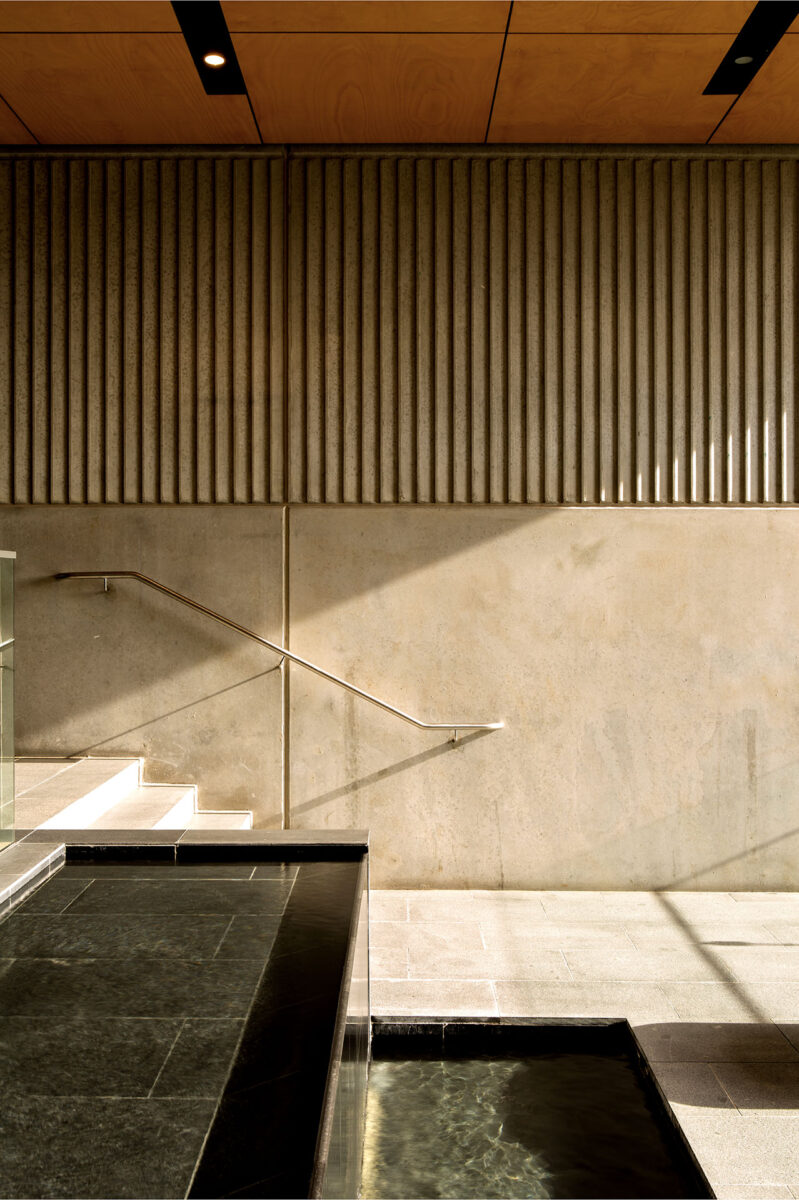 2015
Winner, High-Density Development,
UDIA NSW Meriton Awards for Excellence
Highly Commended, High Density Development
Urban Taskforce Development Excellence Awards