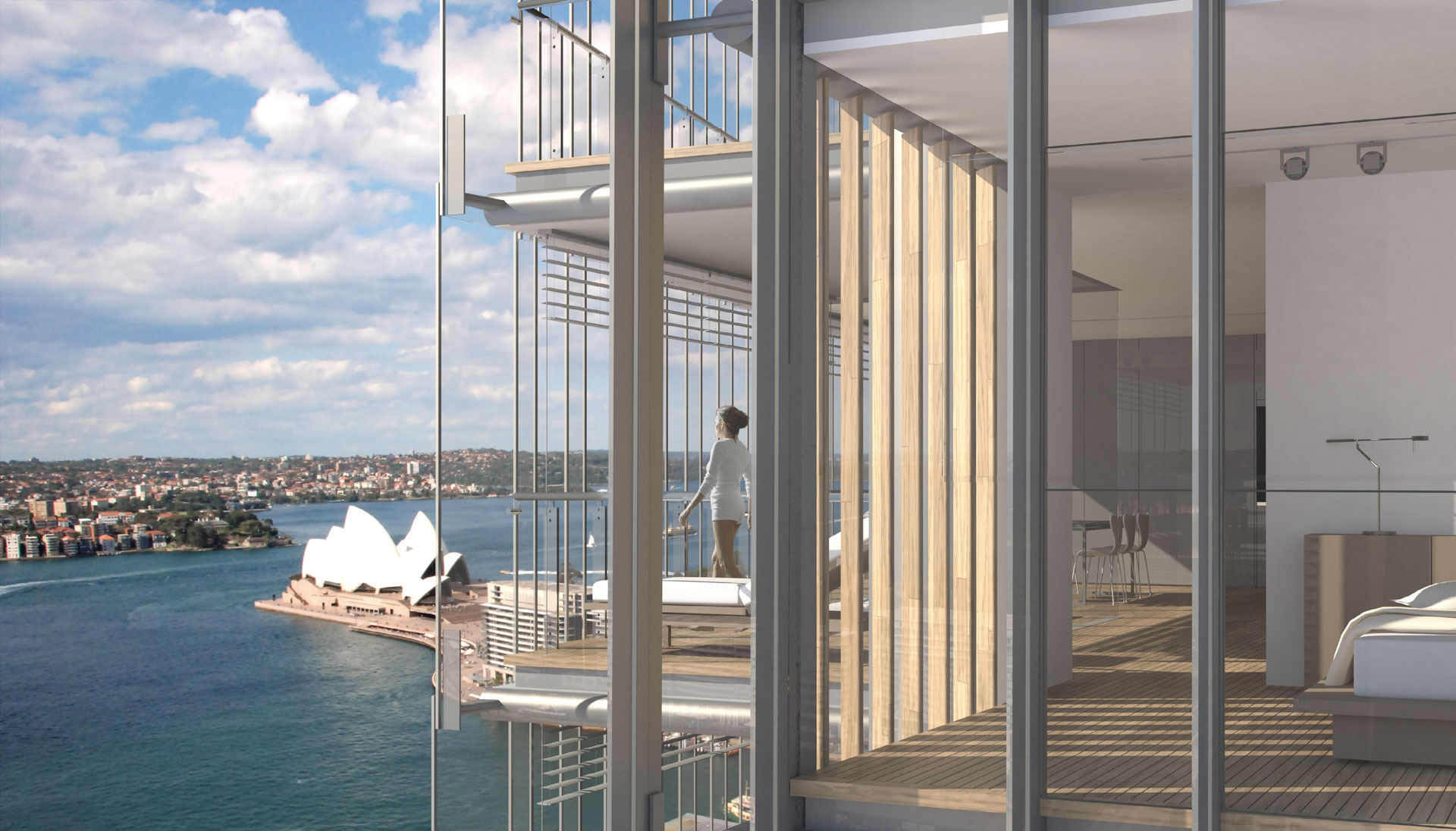 ONE ALFRED is a 58-storey apartment building, designed in 2009 for an international competition.
ONE ALFRED captures the essence of contemporary residential Sydney city living.
The proposal added an elegant tower to Sydney's skyline and the urban response created and defined a major new civic square at the Circular Quay precinct. Designed for a global city where livability, business, culture and environment come together, One Alfred is a simple, direct and elegant fusion of architecture, structure and environmental design.
ONE ALFRED maximises the potential of the site at all levels: the Ground plane is highly active, the Tower provides unrivalled apartments that enjoy spectacular views in all directions, and the lower block provides a complementary apartment offering that is uniquely linked to the character of the city precinct at the nexus of city and harbour.
ONE ALFRED has significant urban potential to stimulate a comprehensive regeneration of this important city block and the surrounding precincts.
The Northern facade incorporates solar shading, blinds, wintergardens and adjustable openings for natural ventilation within a facade screen that elegantly resolves the complex site geometry. The East and West facades incorporate vertical sun shading elements to provide screening from direct solar penetration. 
The façade extends past the top of the building envelope to form a kinetic sculptural skin of articulated panels which move in response to wind and light.