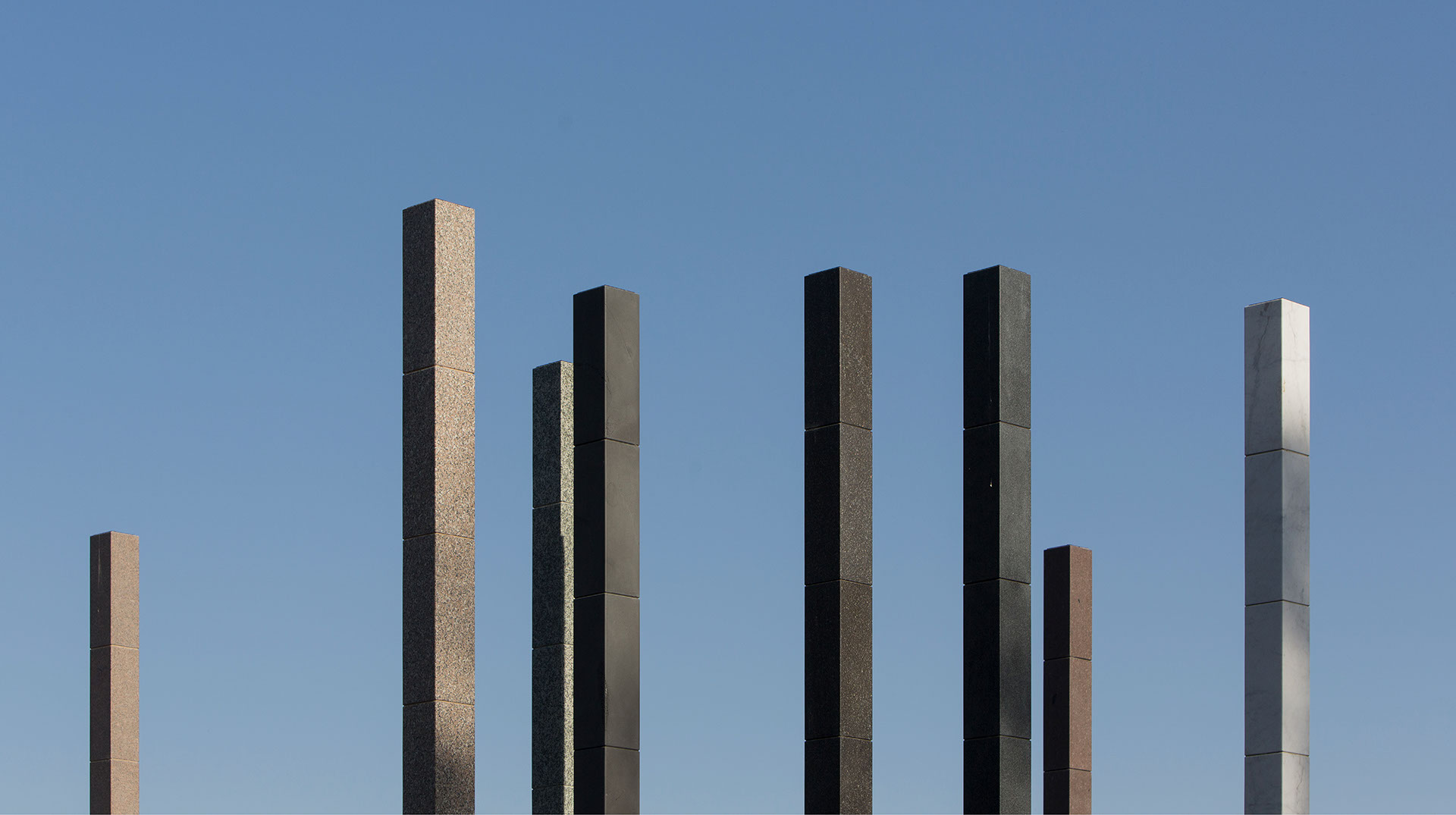 National Workers Memorial
The National Workers Memorial is dedicated to those who have suffered as a result of workplace tragedy, injury or death. On average, 450 people are killed and 7,000 injured each year due to work related incidents and disease.
Extensive consultation was undertaken with a multitude of stakeholders throughout the design process. The central theme that emerged was that of the 'ripple effect' – a simple but profoundly moving concept that is integral to the experience and commemorative purpose of the memorial.
The Memorial is a place for people who are united by an understanding of the value and risks of work, and the how the ripples of these risks, as the play out in our everyday lives, are felt across our country.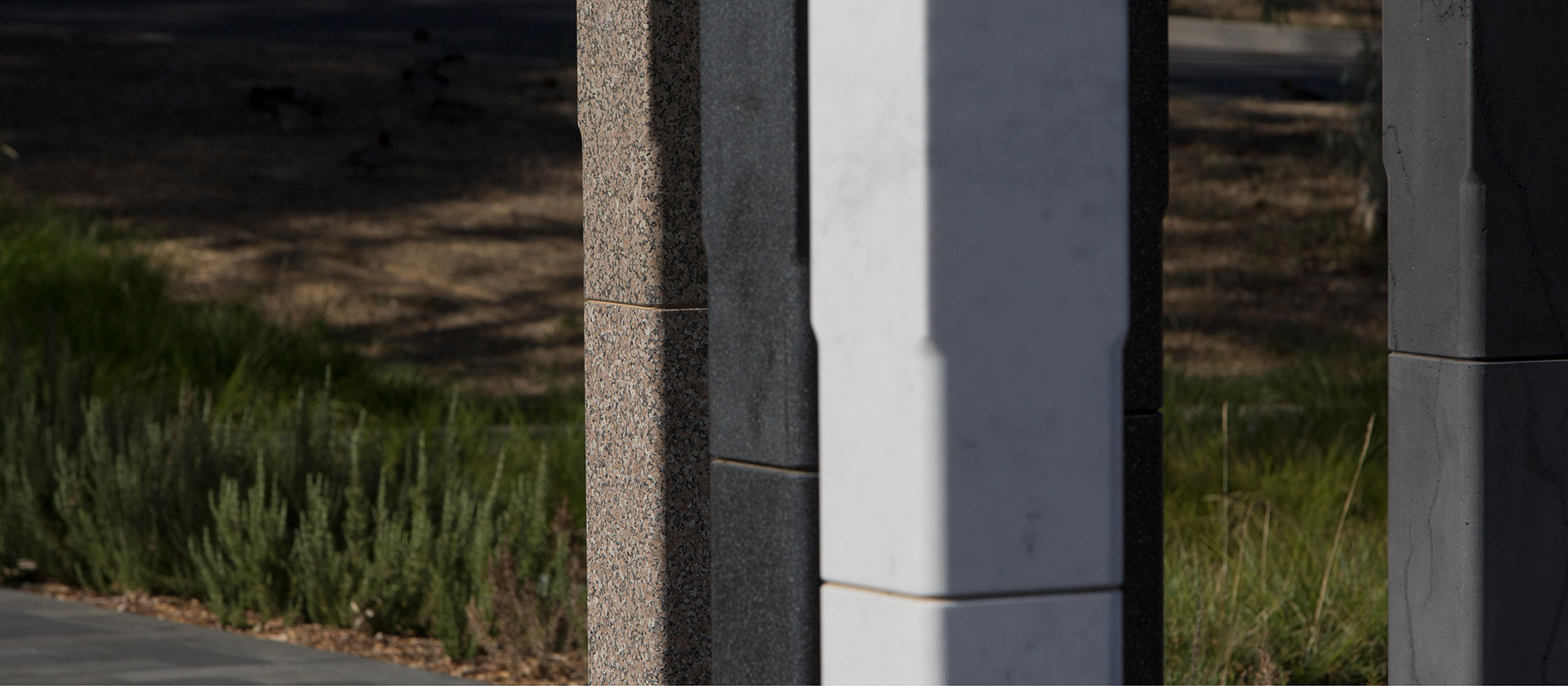 Nestled into the landscape, overlooking the lake foreshore and within earshot of the National Carillon's bells – the "Workers Glade" is a welcoming and peaceful place.
The entrance to the memorial is flanked by sweet-scented Rosemary, a traditional symbol of remembrance. Visitors are invited to pick a sprig of rosemary as they enter the grounds in remembrance of a loved one.
A grove of stone columns, inspired by the surrounding blue gums, maps the vastness and diversity of our country. Crafted from stone sourced from every Australian state and territory, the columns are dedicated to people – wherever they may call home.
These elements are human in proportion, inspiring in scale; yet soft to the touch.
From each column, concentric ripples radiate out, creating a public plaza.
Set in view and hearing of the Carillon, the Memorial has a musical sensibility, with the scale and intervals of elements offering a reassuring serenity in the face of suffering or loss. This quiet Memorial is a poetic and graceful insertion in the Parliamentary Triangle landscape.
Small Project Architecture Award
Jury Citation, ACT AIA Awards 2014
It's so simple, it's very elegant, it's very inclusive and it really is a place where everyone is welcome.
Rosemary McKenzie-Ferguson
Senate Committee Advisor
Rather than a heroic monument, the memorial is a place for reflection and commemoration set within a wider framework of community uses. BBQ's, seating, pedestrian networks and new amenities were created as part of the project to embed the memorial into Canberra's living and ceremonial landscape.
2014
Small Project Architecture Award ACT AIA Awards
Australian Stone Architectural Awards, Best Civic Project
Australian Stone Architectural Awards, 2014 Premier Award Winner
The memorial will honour and pay tribute to all working Australians who have died as a result of work-related accidents, incidents and disease. It will also provide an important focal point for the national commemoration of Workers' Memorial Day, recognised internationally on 28 April each year.
Senator Doug Cameron
Chair, National Workers' Memorial Steering Committee