Moonbay Site 337
Modern Office Based On Traditional Values
This site forms the northern gateway to the Moon Bay precinct. The project consists of a 100m office tower and a 4 storey retail podium totalling 62,000sqm above ground. Whilst the tower is designed as three vertical tower forms connected by a central dark grey glass core element, each façade is designed as a response to its particular orientation. Both the tower and the four storey podium are designed with roof gardens providing recreation areas and break out spaces from the general office environment.
Moon Bay is a new lakefront urban precinct with Site 337 enjoying a beautiful canal and parkland setting. This natural setting extends into the site as landscaped podium roof terraces and tower roof gardens. A three storey entry hall provides transparent views to the canal and parkland beyond, visually connecting interior and exterior.
The tower is designed as three 24m x 24m vertical tower forms, 90m, 97m and 110m, connected to a central core, creating a large tower footprint but with smaller interconnected spaces. This form maximises natural daylight, natural ventilation through openable windows and efficient work areas, providing interaction spaces and allowing for changing patterns of use with a range of smaller more flexible combinations of spaces.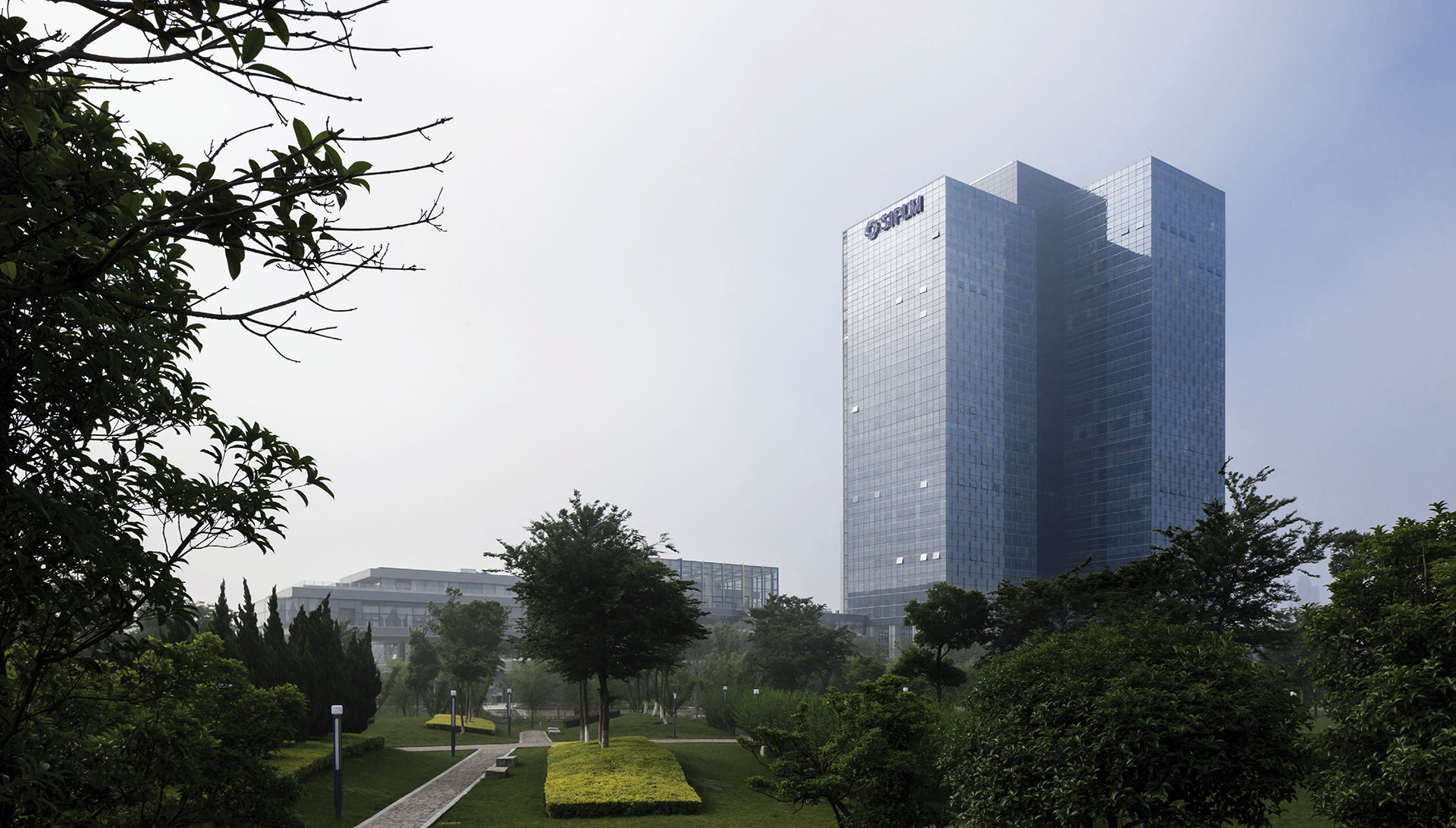 Each tower facade is designed as a response to its unique orientation; South incorporates projecting horizontal sunhoods forming a sail shape pattern, North has smaller sail shape projections, East represents morning sunlight designed as a clear glass dual wall ventilated façade system, West responds to afternoon sunlight with projecting vertical glass fins as shading elements.