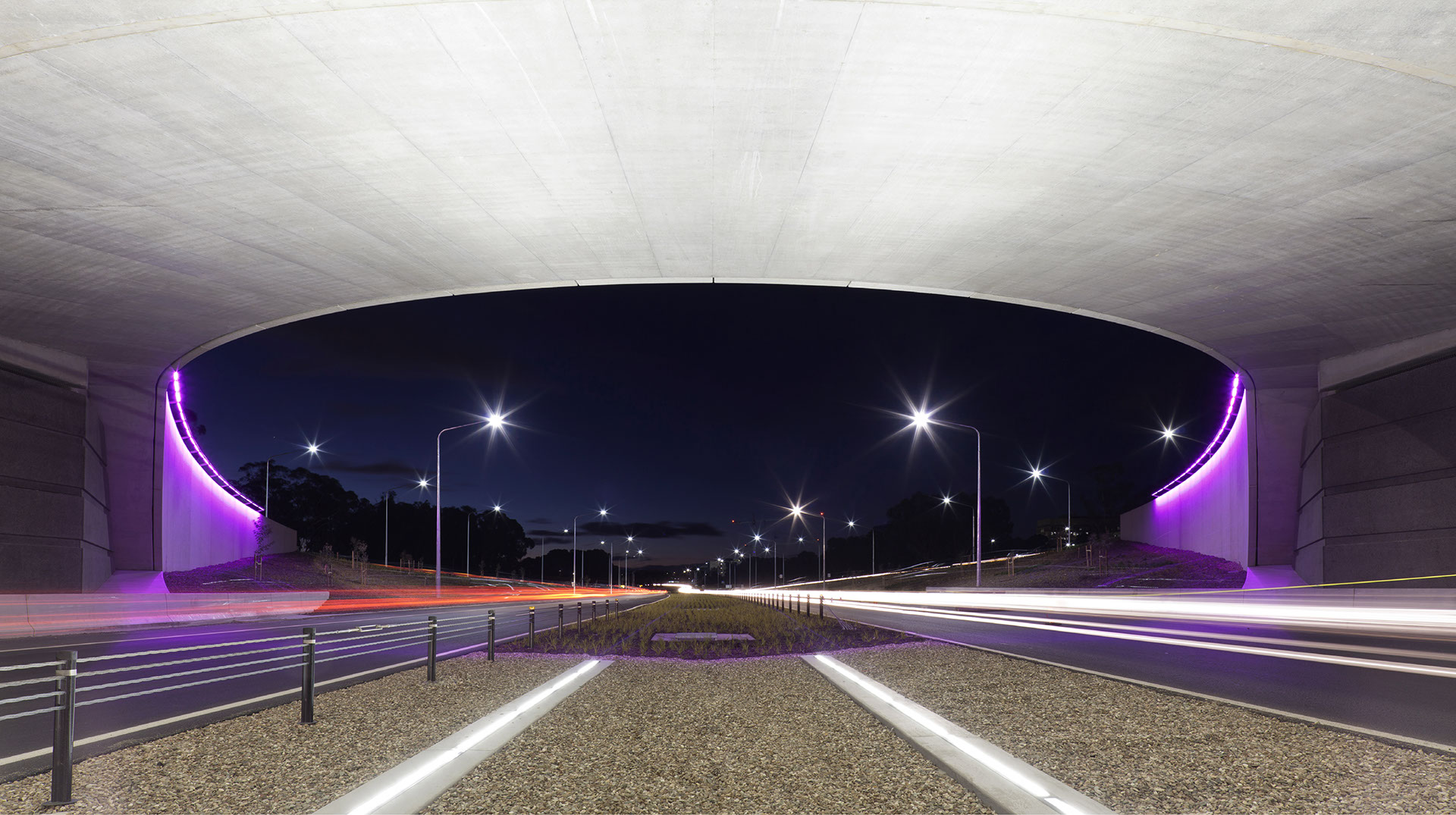 Kings Avenue Overpass
Realising the Griffin Legacy
The intersection of Parkes Way and Kings Avenue forms a significant gateway to the Central National Area from the east and in particular from the airport. The design plays down the intersection in the view along Kings Avenue while using the bridge to celebrate the arrival experience on the Parkes Way approach.
A single point urban interchange was identified as the most efficient traffic model. This model is reflected in the form of the bridge, with large curved wing walls retaining the bridge abutments and flowing across the bridge to intersect with grassed and tree-lined embankments on either side of Parkes Way.
This project delivers engineering excellence as much for its ingenuity of design that seeks to complement and enhance Canberra's National Triangle, as it does for the management of a complex construction around the busy operation of the intersection.
Engineers Australia – ACT Division
Jury Citation 2011
JPW have taken a brief of re-developing an intersection and re-instating views to create, in spades, a thoroughly resolved, highly functional solution. Passage through this once alarmingly dangerous crossroad, known as ' Russell Roulette', is now a joy, be it on foot, bicycle, car or, as the project has future scope for, light rail.
RMS NSW Award for Excellence in Landscape Architecture
Jury Citation, 2012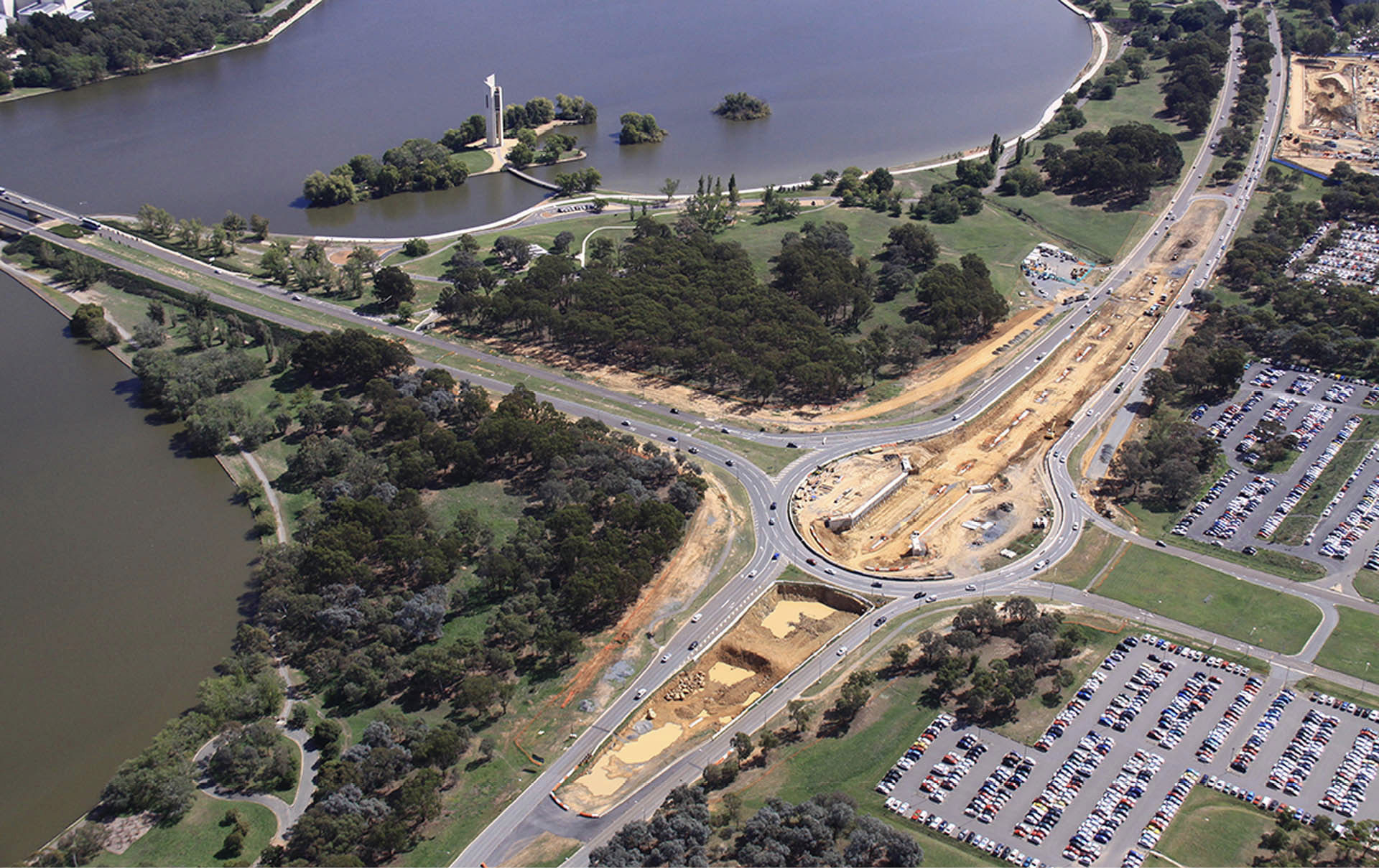 One of the main aims of the NCA's The Griffin Legacy project was to describe and implement unrealised elements of the original Griffin Plan for Canberra. 
The resulting document, published in 2004, set the overall vision for this project.
Parkes Way is no longer a barrier now that is has been lowered, allowing safer and more direct access to the lake and central parklands from Russell via the bridge. 
With the roundabout removed, the emphasis of the Kings Avenue vista is now on the base of the triangle at Russell, reinforcing the Parliamentary Triangle geometry as was originally intended.
2013
CCAA Public Domain Awards, National Winner – Bridges
2012
AILA NSW Awards, RMS NSW Award for Excellence in Landscape Architecture on Road Infrastructure Projects
National Excellence in Building and Construction Awards, Toyota National Civil/Infrastructure Award