Hyde Park Barracks Lift
Making heritage accessible
Hyde Park Barracks is a fine Georgian building designed by convict architect Francis Greenway and built by convict labour in 1817-1819 to provide accommodation for male convicts while making an architectural statement about colonial authority and civility. 
The three-storey building is regarded as one of his finest works, and Greenway was granted an absolute pardon by Governor Macquarie at the opening in 1819, in recognition of his contribution to the colony. 
Since then, the Barracks have changed use many times, and multiple refurbishment and restoration projects have been completed over the past 50 years. 
The building is on the NSW State Heritage Register, the Register of the National Estate, the National Heritage List, and in 2010 along with ten fellow Australian convict places and institutions, was placed on UNESCO's World Heritage list. 
Hyde Park Barracks is managed by Sydney Living Museums (SLM).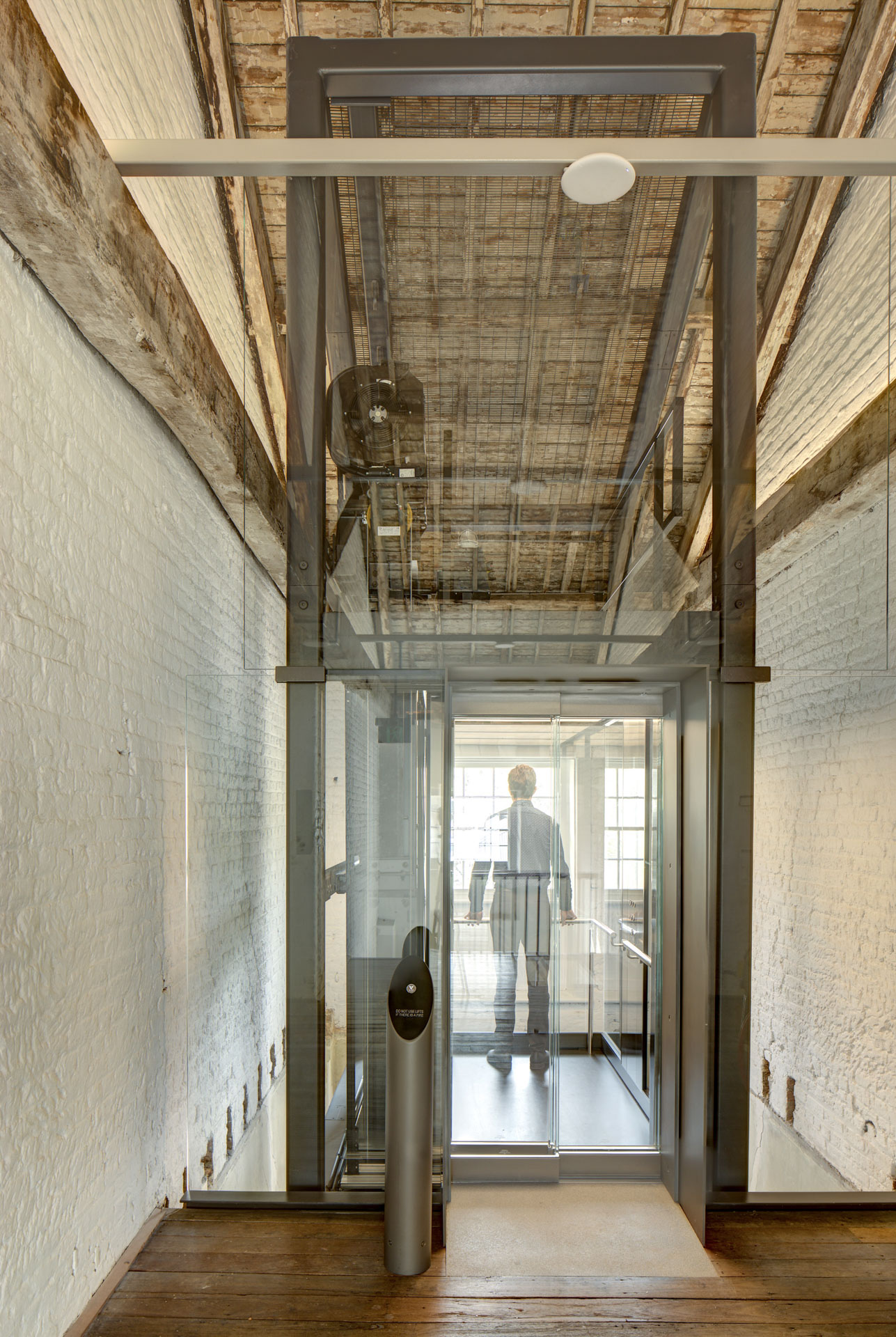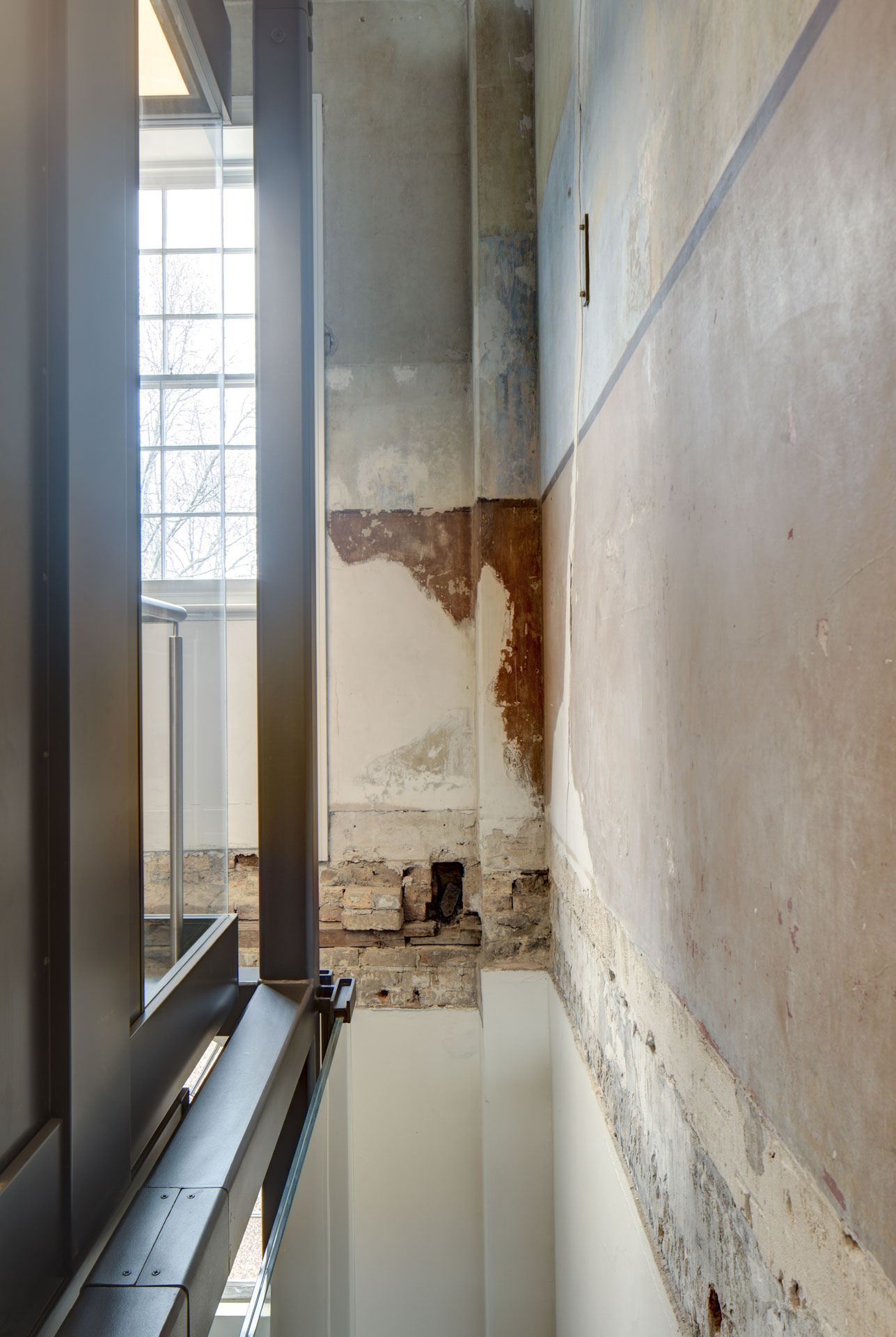 The lift's structural design was undertaken with great care to ensure seamless installation, and to minimise any impact on the existing heritage fabric. All lift elements were sized to pass through existing door openings, and these same materials can be removed entirely without damaging any existing structure.
There are no structural fixings into existing structure – the lift landings rest on the floor joists at each level, and the steel frame lift shaft simply rests on an insitu concrete pit that was excavated by hand (to avoid damage to the original structure.
The project design team worked closely with the lift subcontractor to rationalise details and components within a modest budget and programme.
The cantilever design minimises visual complexity and maximises indirect daylighting from the south-facing windows. The shaft is fully enclosed by glazing at Ground level, with full height screens at the upper levels to minimise reflections and improve views of the space from within the glazed lift car.
The lift is a key part of SLM's renewal of the site's interpretive framework to support increasing visitation and meet contemporary audience expectations.
As a contemporary insertion into a richly patinated space, the lift enables all visitors to participate in the full Barracks experience which includes installations and displays across all three levels.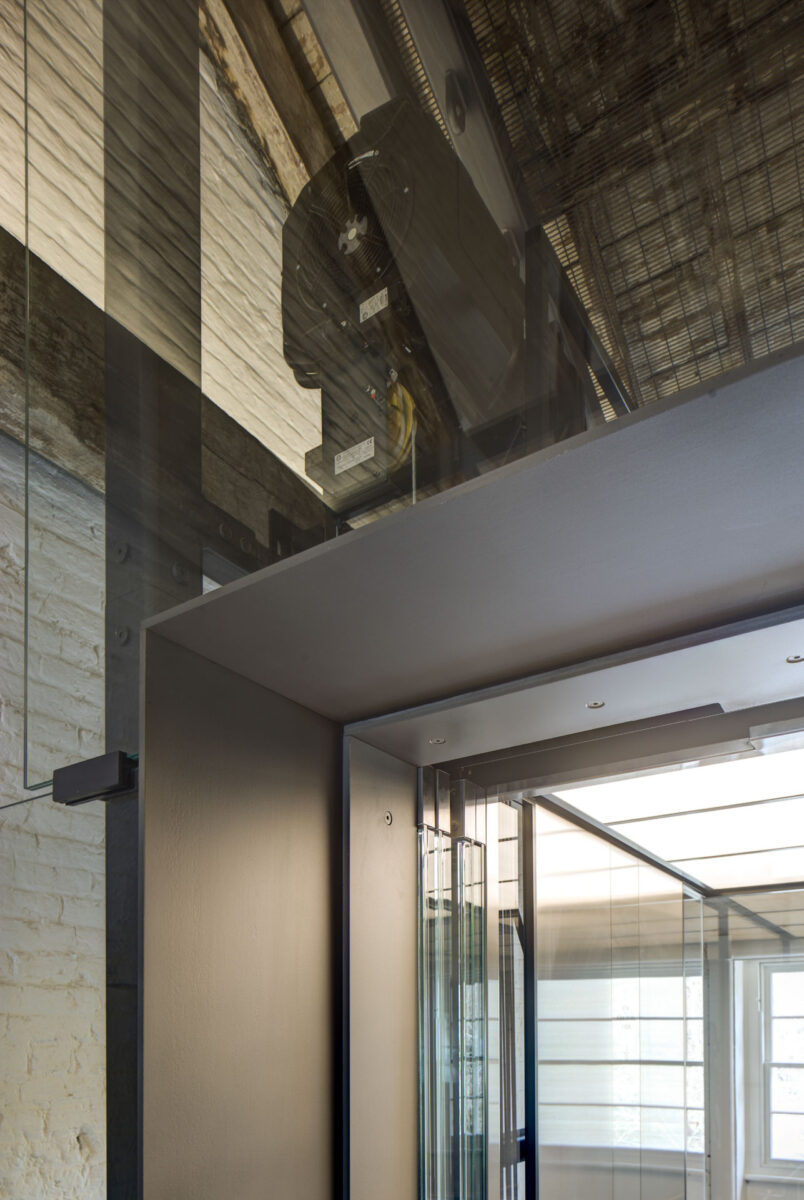 Laser cut stainless steel door reveals conceal control and safety equipment, and maximise views through to the space beyond.
Progress photographs by Mark Brandon, SLM