Governor Phillip Tower & Governor Macquarie Tower
Governor Phillip Tower is a 64 level commercial office tower which forms part of the First Government House Site – a project won through an international competition.
Located in the core of the financial and legal precinct of Sydney CBD, the tower was completed in 1993 and contains approximately 60,000m2 of premium office space. It is distinguished by its optimum floor plan and is oriented to maximise the views across the Botanic Gardens and Sydney Harbour. All floors receive excellent natural light and are column free with a clean central core.
Governor Macquarie Tower is a 46 level office building which adjoins Governor Phillip Tower within the First Government House Site Project. It presents a timeless and classic façade of polished granite and glass with stainless steel detailing.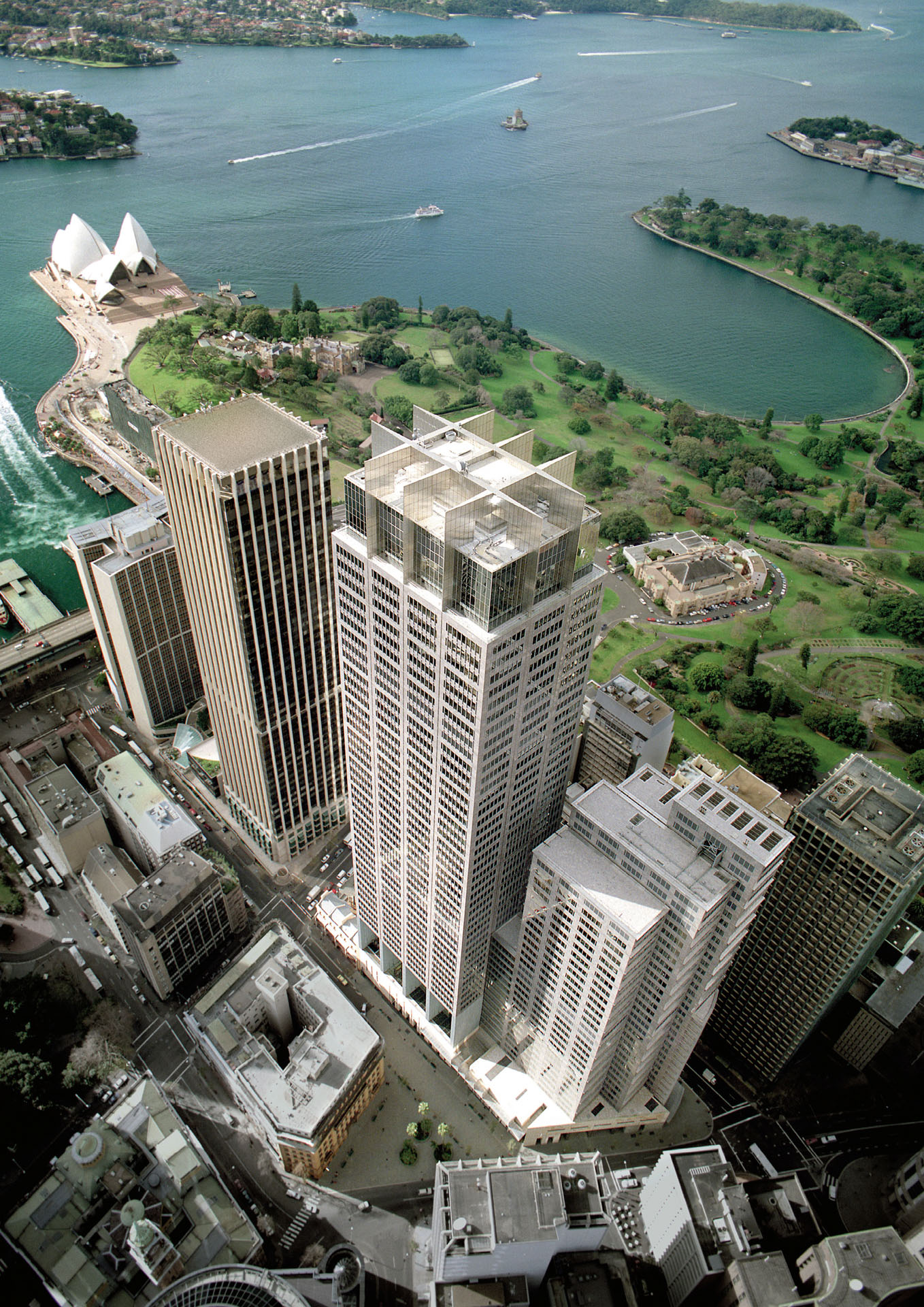 Only one highrise of genuine distinction has been built in central Sydney in the last few years and that is the Governor Phillip Tower … a building that isn't just superficially exciting, but has the visual intelligence and social generosity of really fine architecture and in particular the foyer is grandly scaled and works beautifully in its effort at place-making.
Robert Hughes
Art Critic, Time Magazine
1994
Sulman Medal, RAIA NSW Chapter Awards
Commercial Architecture Award, RAIA National Awards
1995
Lloyd Rees Award for Urban Design, RAIA NSW Chapter Awards – First Government House Place (in collaboration with Janet Laurence and Fiona Foley)
Internationale Marmi E Macchine Marble Architectural Award for Interior Design (with a special mention for Urban Design)
1996
AILA National Award of Excellence – First Government House Project, Sydney