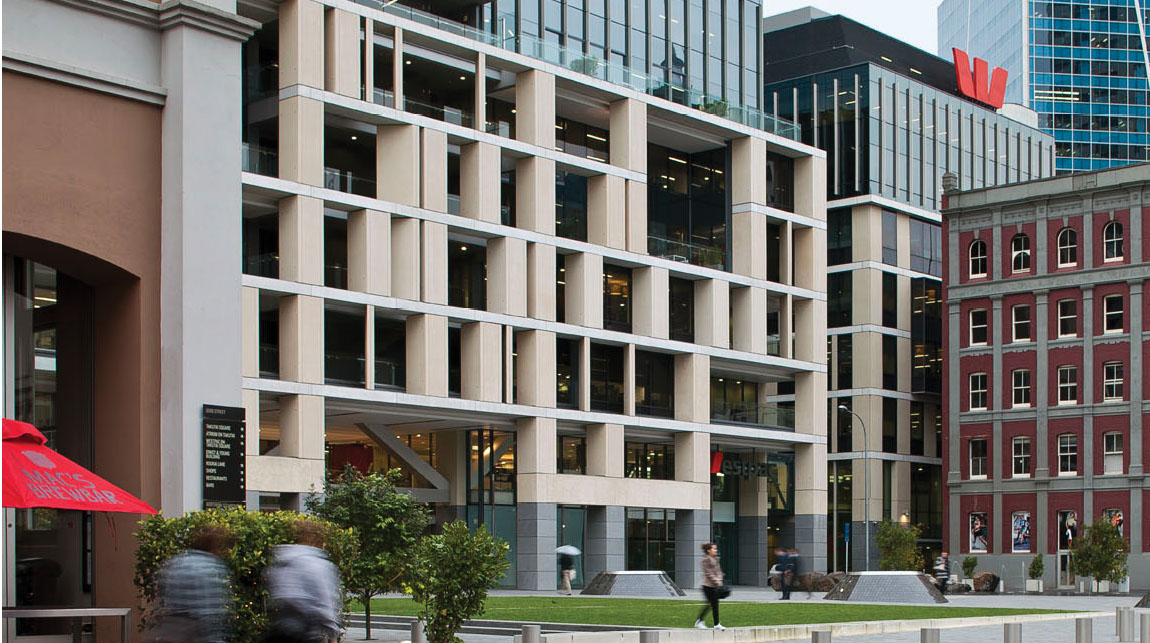 Britomart Eastern Precinct
The Britomart Eastern Precinct comprises a collection of new and existing heritage buildings, and public spaces that have realised opportunities to revitalise this historic harbourfront precinct, integrate transport infrastructure and connect it to the city to create a new vital civic core for the City of Auckland.
Customs-Charter House and East Buildings were the first completed new components of the redevelopment of Britomart, providing contemporary workplaces for international commercial institutions, whilst establishing the principles and standards for future development in the Precinct and the full realisation of the Masterplan.
The new buildings are informed by their heritage context and create a hierarchy of carefully scaled and connected civic spaces designed for a range of public and community uses. This integrated development contributes to an essentially pedestrian, vital and safe public domain, activated by cafes, bars and retail activities at ground floor with glazed bridges, interconnecting stairs and first floor commercial lobbies.
Takutai Square incorporates formal landscape elements to define its perimeter, unify the ground plane, integrate the design with the adjacent buildings and provide a place for the public life of the city.