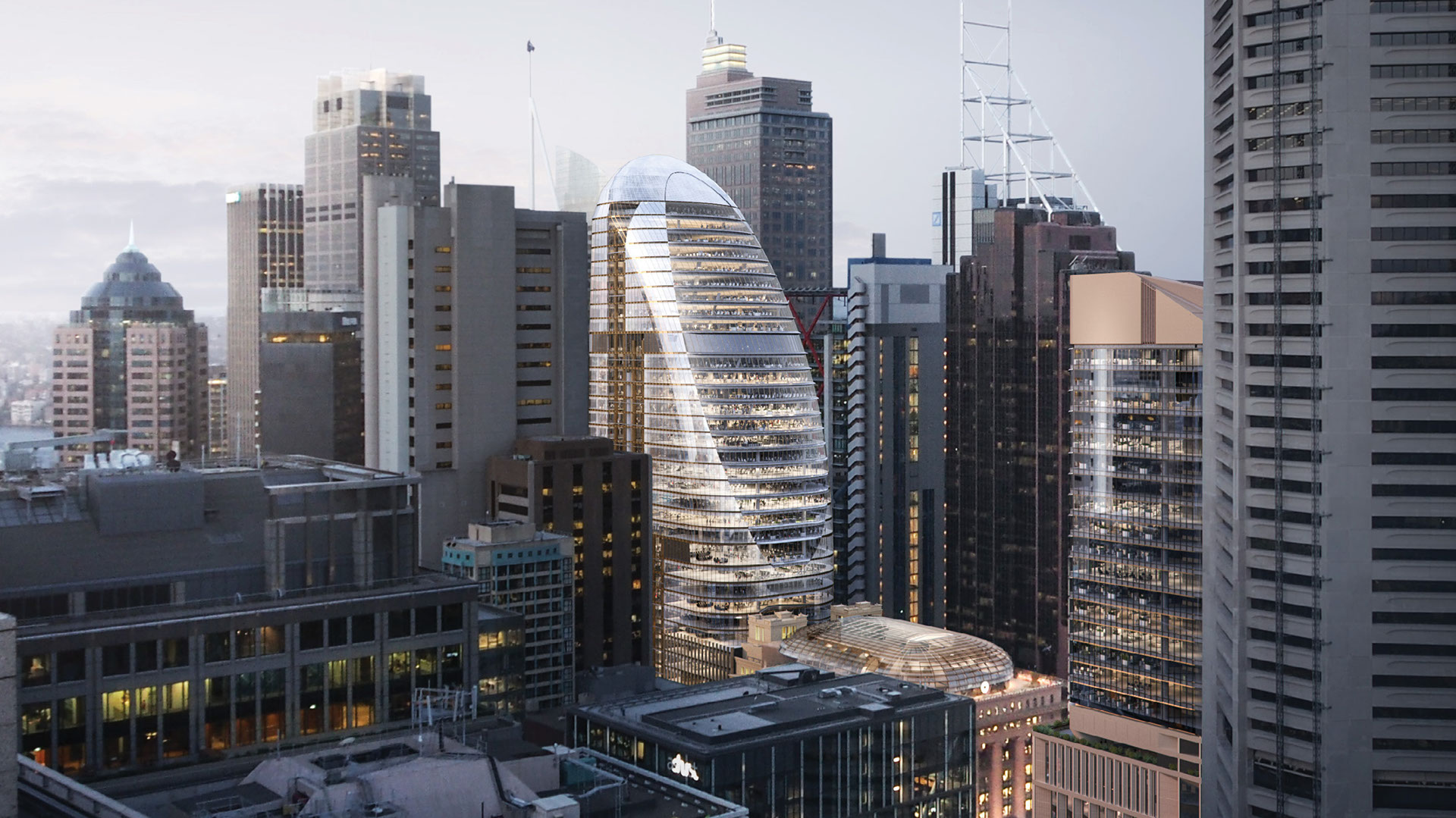 Martin Place Metro North Tower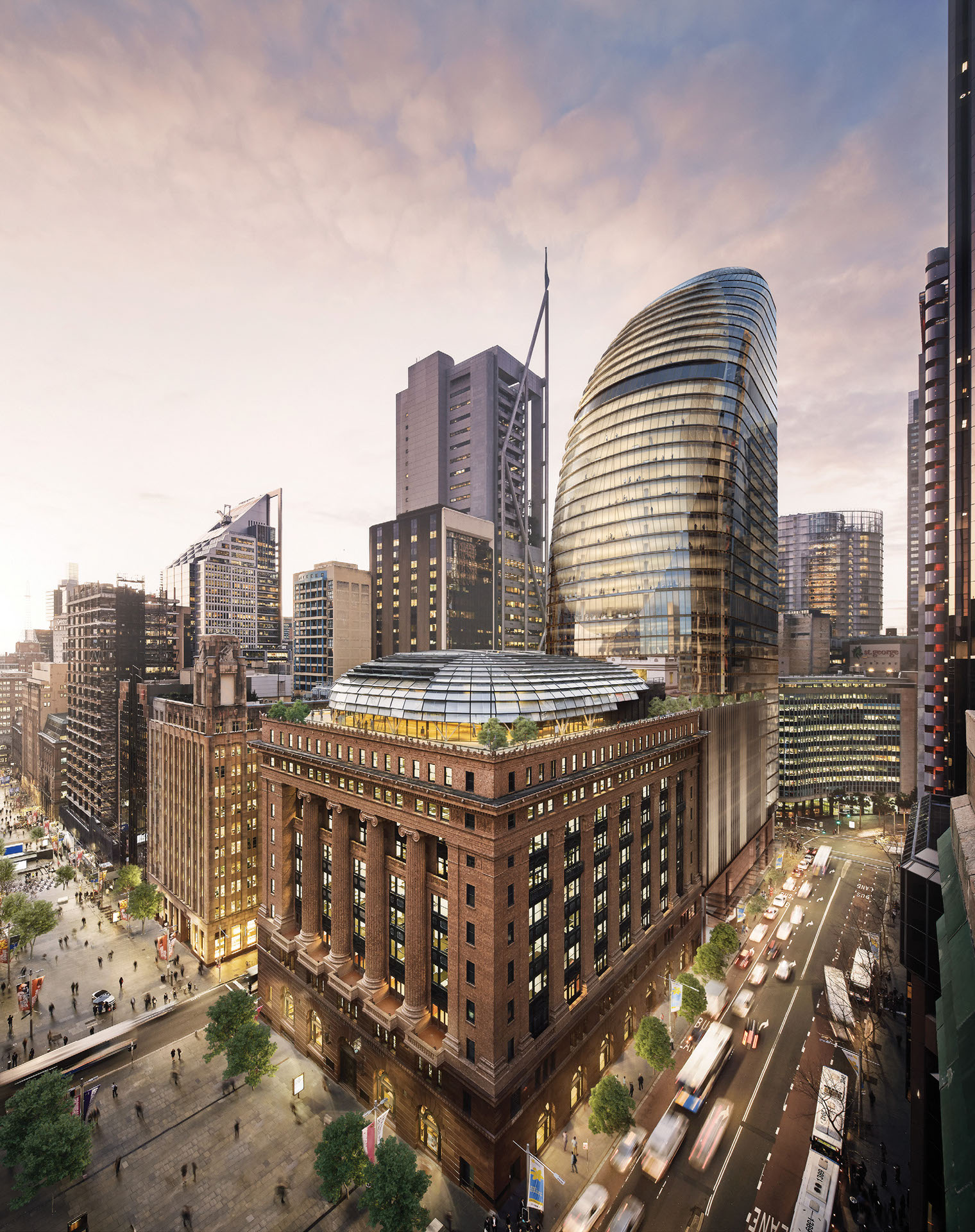 Macquarie's vision for a high volume transport interchange combined with premium grade commercial space, a diverse retail offering and a new urban civic space will reinforce Sydney's credentials as a global city in the 21st century.
The North Tower – a premium grade 40 story tower and an addition to JPW's award winning 50 Martin Place – creates a world class workplace within the core of the city that will enable the organisation to consolidate its workforce into a city campus.
Designed and developed integrally with the new below-ground Martin Place Metro Station, the North Tower will create a new city destination bringing together transport, office, retail, conference, public art and landscape within a vibrant, active, and open multi-level podium.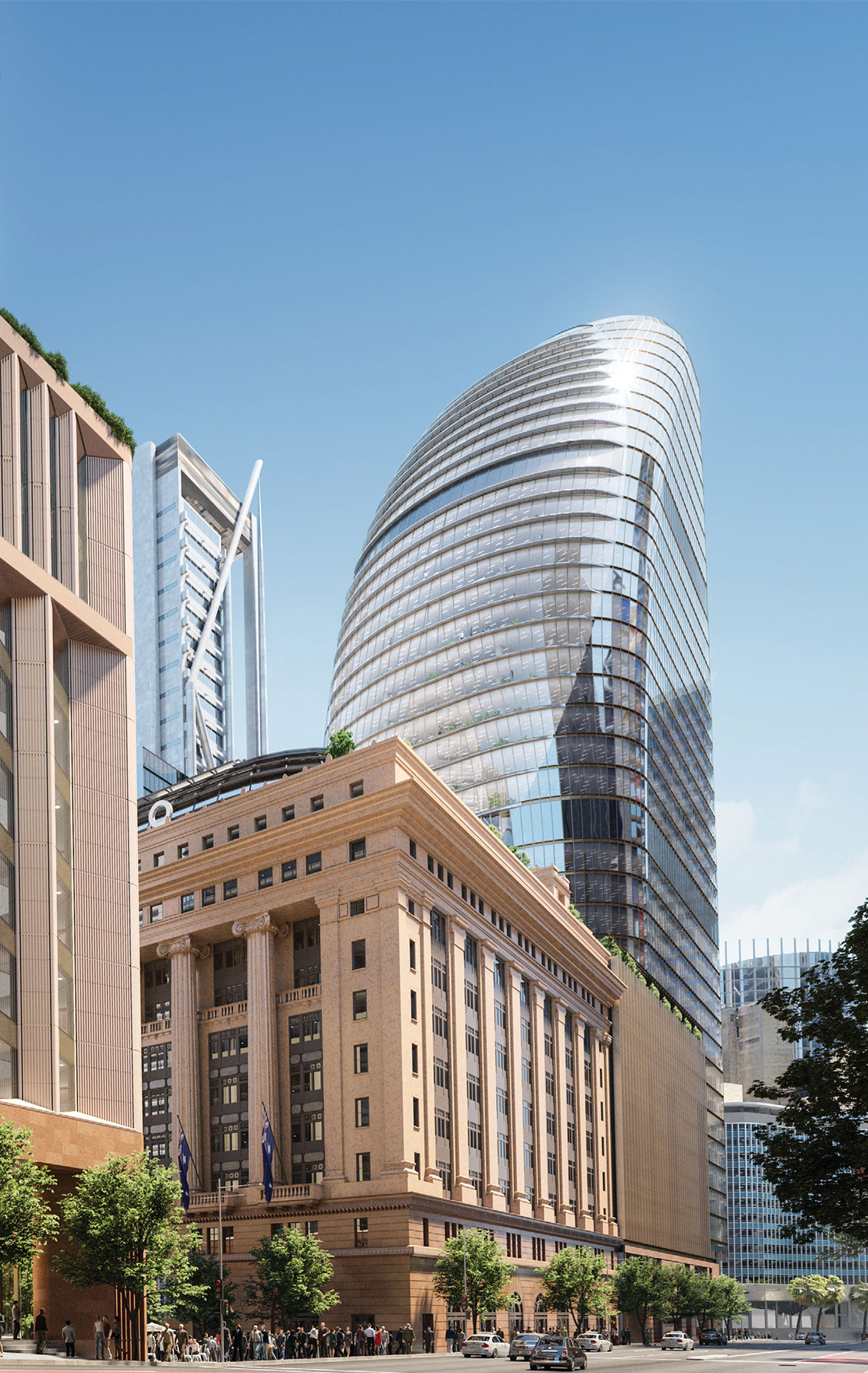 North Tower will create a "next-generation" workplace and Macquarie Group's global headquarters. Fundamental initiatives include large stepping floor plates with central open atria that are daylit through a full height glazed side lift core, vertical and horizontal integration via open voids, atria and glass lifts, access to natural light and ventilation, integration of heritage and civic spaces and the creation of diverse floor plates which promote new forms of working and business community.
While fundamentally driven by world class environmental design and an innovative workplace the tower responds to its context and environment in its functionality, form and façade. A carefully scaled and considered relationship to 50 Martin Place, an aerodynamic silver form responds to sun access controls, improves the wind environment at street level and reflects 50 Martin Place's glazed dome.
The ground plane merges public and private space through a convergence of transport, retail and commercial spaces within a shared street-level volume. The permeable ground plane and Metro Plaza seamlessly connects Metro entrances, commercial addresses and 50 Martin Place with through-site and mid-block connections naturally lit and ventilated, activated with retail, public art and landscape.
JPW utilises the latest Digital Twin technology in design and documentation of the project. All consultant and subcontractor input is combined in a Common Data Environment and Building Information Model. The Digital Twin provides efficient and accurate construction documentation and a basis for future building management.
We are committed to delivering a new transport-led destination that is comparable with the world's great integrated urban precincts.
Nicholas Moore
CEO, Macquarie Group
With our team of internationally-renowned specialists, we look forward to working with the NSW Government, the City of Sydney and Sydney Metro on delivering a major new project which will contribute to the ongoing renewal of Martin Place.
Nicholas Moore
CEO, Macquarie Group