Australian War Memorial Eastern Precinct
"JPW's Australian War Memorial Eastern Precinct in Canberra took the Sir Zelman Cowen Award once more (JPW won in 2009 for the National Portrait Gallery in Canberra), confirming the practice as architects of choice if you want elegance of national significance."
Robert Bevan
The Australian
4 November, 2011
The Eastern Precinct development at the Australian War Memorial integrates a range of landscape and architectural elements within a nationally significant heritage site. The project marks the culmination of a comprehensive Site Development Plan that started in 2001.
The design scheme included the National Service Memorial, cafe with forecourt, restored eucalyptus woodlands, accessible basement car park as well coach parking and service spaces.
The Eastern Precinct development was highly ambitious in setting the tone in what sustainability means for this type of institution whilst remaining aware of the longer term and operational costs in maintaining this national place of significance.
In response, the building incorporates a highly innovative passive ventilation and cooling system which provides superior comfort, excellent indoor air quality and substantial energy savings compared to the previous facility.
The Eastern Precinct Development was completed by early 2011, despite the tight timeframe set between Anzac Days. Nothing in the design scheme was left unconsidered – highly developed design, detailed planning through to well managed construction.
The design scheme came in well under budget with the improvements being considerably greater than what the budget would suggest possible.
The Australian War Memorial Eastern Precinct development was the inaugural winner of the Museums and Galleries National Award (MAGNA) for sustainability and was awarded both the Canberra Medallion and the Sir Zelman Cowen Award, the highest architectural accolades for ACT and Australia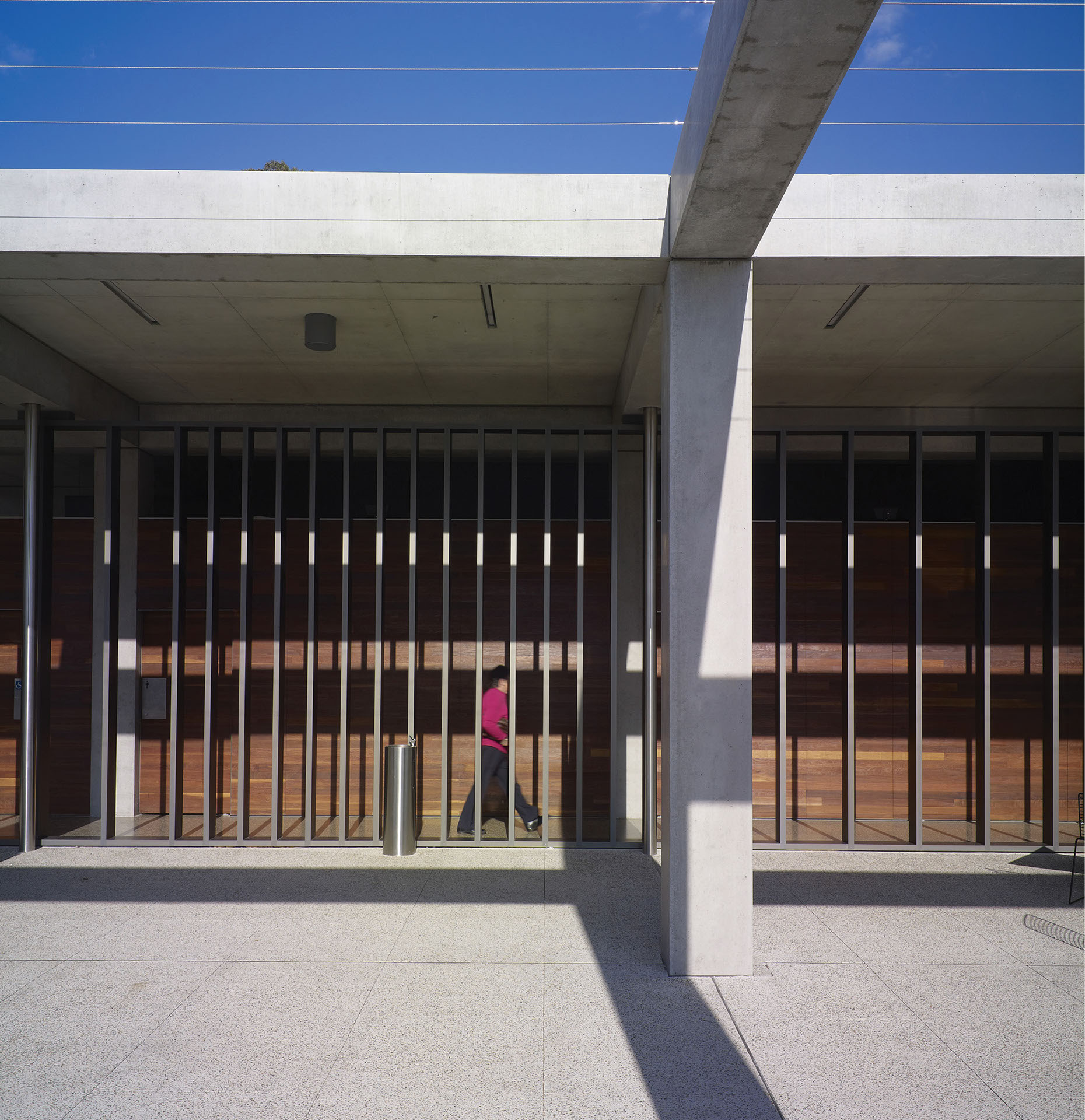 AWARDS
AIA National Awards, Sir Zelman
Cowen Award for Best Public Building, 2011
AIA National Awards, National Award for Urban Design,
AIA ACT Chapter, Canberra Medallion, 2011
AIA ACT Chapter, Romaldo Giurgola
Award for Public Architecture, 2011
AIA ACT Chapter, Sir John Overall Award for Urban Design,
AIA ACT Chapter, Inlite Light in
Architecture Prize
Inaugural MAGNA Sustainability Award
CCAA Public Domain Awards, ACT State Winner, 2011
CCAA Public Domain Awards, National Commendation, 2011