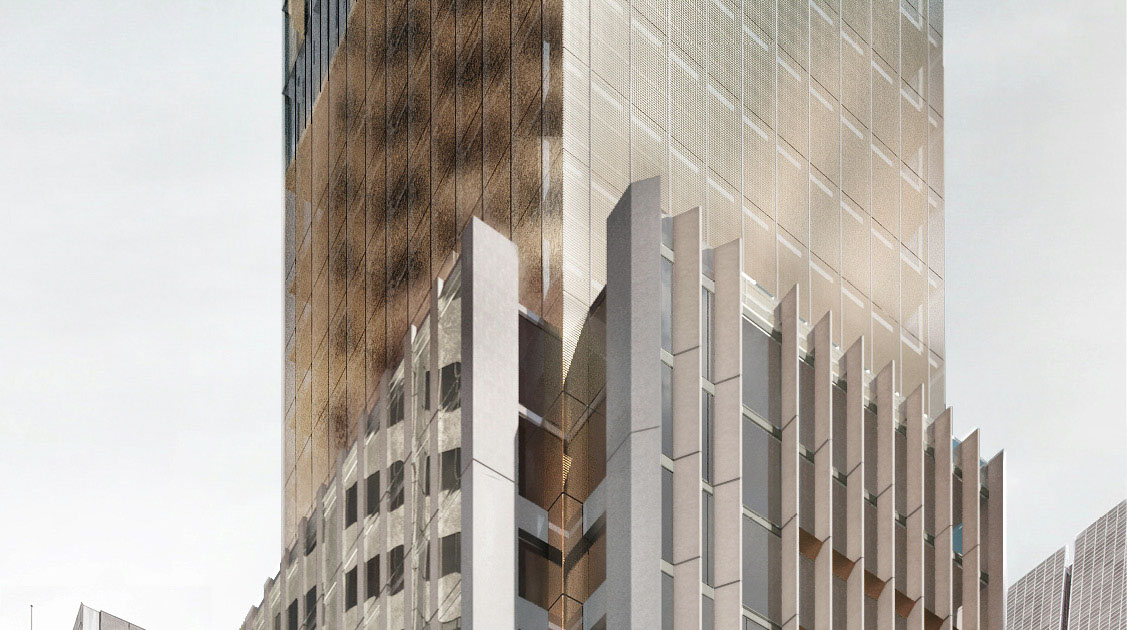 280 George Street
Flagship Landmark
280 George St is a 26-storey 200-room Adina hotel for TOGA and was won in competition in 2015.
On a full block site on the prominent corner of Sydney's George and Hunter Streets, JPW's concept balanced key urban design principles for urban and pedestrian amenity to justify planning non-compliances and deliver a slender landmark tower on this compact site.
A forward thinking approach to guest rooms and a rigorously efficient approach to structure, services and planning maximises the key count on a compact site.
The hotels sophisticated, elegant lobby and communal spaces are consolidated high up at the top of the tower, in a dramatic 4-storey enclosure of innovative microshaded glass, with wrap-around views to the CBD high-rises.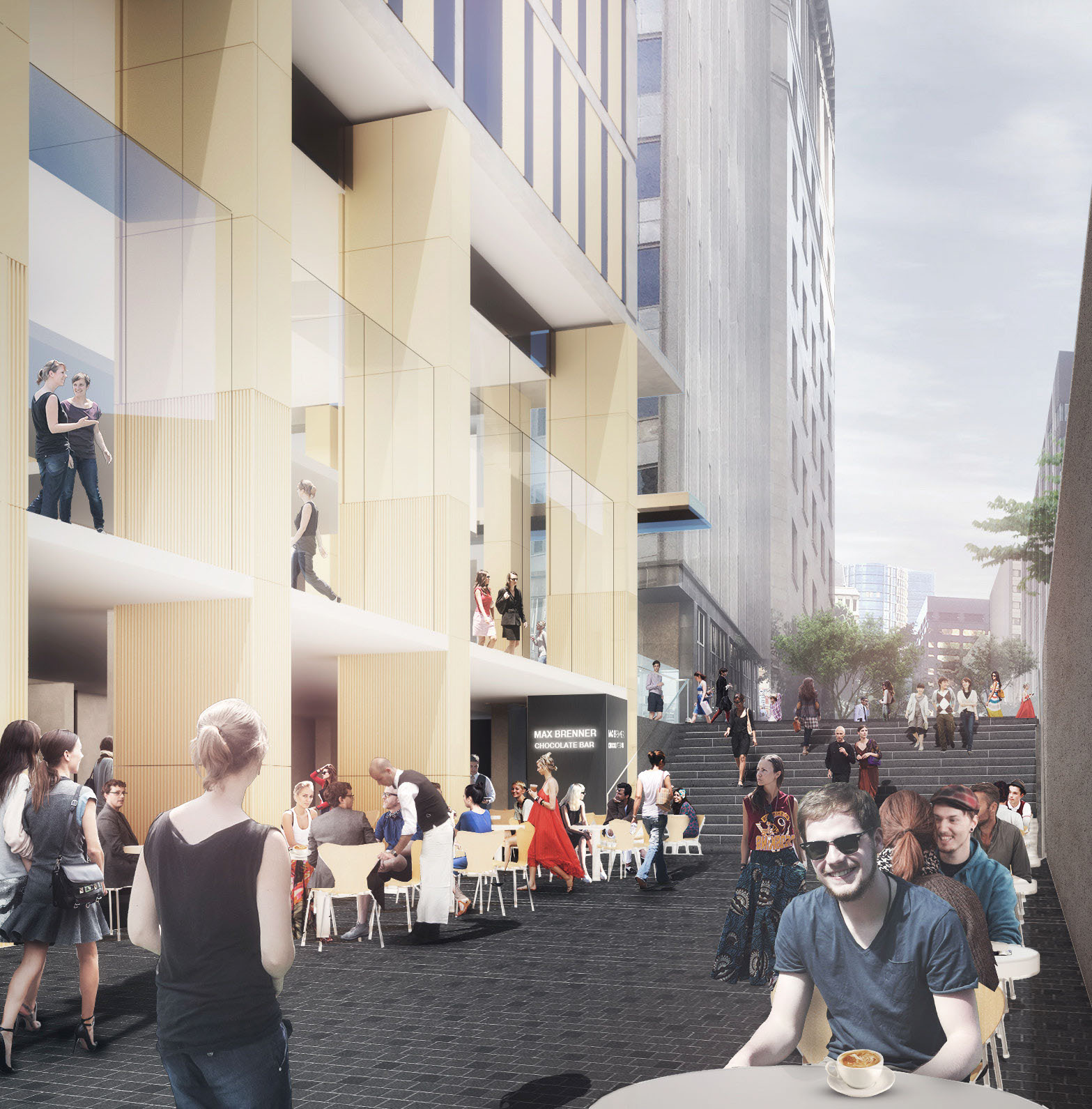 Adjacent to iconic Australia Square, a high quality public domain with retail and street activation is prioritised. A colonnaded creates the hotel entry on Hunter St and Curtin Place is reinvented as a sunny pedestrian plaza with outdoor dining and public art. Due for completion in 2020.